Letter of Farewell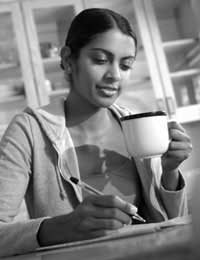 Writing a farewell letter can be one of the most difficult letters to accomplish. They are likely to be tinged with sadness or regret yet also have to remain upbeat and positive, especially as the person who is leaving a situation or place is probably going to be extremely positive about their next move.
Letters of farewell can be used for both personal and business reasons. You may have a friend or a family member, for example, who is moving home away from your locality. They might even be emigrating. Alternatively, it may be you that is bidding farewell.
In business, an employer or work colleagues may want to send a farewell letter to someone who is about to retire or has chosen to leave the company to pursue another job or who's leaving for some other reason. An employee, themselves, may also want to write a farewell letter to their employer and/or to their work colleagues.
How to Write the Letter
The tone of these kinds of letters should be positive and you may also want to reflect on the people and places you are leaving behind. If it's related to work, you may want to thank people for the opportunities you've had whilst you've been there or, if you're writing to a friend or colleague, you may want to express your regret that they are leaving. It's always good to end this kind of letter by wishing somebody luck, success and happiness in the future.
Here is an example of such a letter which is written by someone who is emigrating to a dear friend.
Dear Pauline,
I wanted you to have some kind of written appreciation of what our friendship means to me before we depart for Australia.When I first moved into Stonecroft Road, you were the first neighbour who came by and made us all feel so welcome which was a gesture that all the family appreciated immensely and made us immediately feel at home.
From that point on, I knew that the two of us were going to become true friends and, in the 10 years I've known you, we have shared so many good times and enjoyed so much laughter. The value of a 'true' friend, as you well know however, is that they're there for you when times get tough and I'll always be grateful for your friendship and for being there for me when my Mum died in 1999. You were such a 'rock' for me during those dark days and I'll never forget that.
Our families have become entwined over the years they've known one and other and, even though we are going to be on the other side of the world, we're only a heartbeat away by phone and e-mail and I know that we'll all keep in touch.
Thanks for the farewell party you held for us last weekend. I know you went to a lot of trouble to get all those old friends together so thank you so much for that. It was a bit like 'This Is Your Life' when we came through the door!
Once we're settled in Adelaide, I'll be in touch and it goes without saying that we'd love to see you all out here to celebrate Christmas and New Year in the sunshine if that's possible.
Once again, thank you for everything down the years but, more importantly, thank you for being a good friend.Keep in touch and best wishes to all your family for the future.
Lots of love,
Ally and family
X
You might also like...