Letter Offering Advice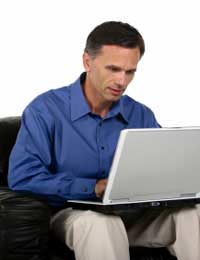 A letter offering advice has to be very carefully worded and you must be extremely tactful. You would usually write this type of letter as a response to somebody who values your opinion and who has approached you first to seek your views on an issue.
How to Write the Letter
Alternatively you may decide to take a pro-active approach and write to somebody without having been prompted as you feel that your viewpoint might help them in some way. However, this has to be carefully thought through. Even if you feel someone needs help, if they haven't asked you for it, they may resent you offering advice in some cases so you need to be completely sure that the recipient would be receptive to your letter. If it backfires, they may accuse you of sticking your oar in where it wasn't wanted.
The style of an advice letter can differ too. Sometimes you will be writing to offer your personal help or assistance or it can be used as a motivational tool to help somebody reach a personal or professional goal. It could be used as an encouragement for somebody to take a new path or approach to a situation they might find themselves in or, perhaps, to try to get them to give up a bad habit.
In letters of this nature, you should try not to be judgemental. Even with issues where you feel someone needs to pull their socks up or should modify their behaviour, you should not be critical and you should consider your response sensitively. Don't veer off the subject either. If someone has asked you for advice on a specific issue and you feel you can help, stick to the issue itself.
Here is a letter from a teacher to a former pupil who is considering a gap year before going to university and has approached the teacher for his opinion.
Dear Sally,

It was lovely to hear from you.

With regards to your letter in which you expressed your concern at taking a gap year before going to college, I would say that providing you are going to use the gap year in a productive way, it will only enhance your credentials and give you a very valuable perspective on life which will only add to your maturity and personal development.

You mentioned in your letter that you were considering going to the USA for a year to work as a nanny to a family with pre-school children. Given that you want to pursue a career teaching primary school children at the end of your studies, I think this would be a very worthwhile experience for you and will not only give you practical experience of working with young children but would also give you an insight into the emotional development of younger children and teach you how to cope with unexpected and sometimes difficult situations.

Therefore, providing that you would be pursuing this opportunity, I think that to spend a gap year before resuming your studies is an excellent idea and, to do that abroad as well and in the USA, to my mind, represents an excellent opportunity for you.I hope this advice helps you and I look forward to hearing what you decide to do next year.

Best wishes,

Mr. Alan Hedley
You might also like...