Inviting Ex Pupils to a School Reunion by Letter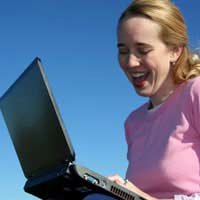 At some point in your 30s or 40s (or maybe even sooner) you might find yourself being invited to a school re-union or, perhaps, eager to re-acquaint yourself with old school chums, you may be the person wishing to organise the event yourself.
How to Write the Invitation
The letter is an invitation so it should state who is responsible for organising or hosting the event, the date, time and location the reunion is going to take place and if there are any restrictions on who can be invited. For example, some school reunions are arranged strictly for ex-pupils and perhaps teachers to attend and others are more open to you bringing along guests, for example, a husband, wife or partner.
You should indicate what the event entails. It may be a simple social gathering in a local pub or it might be a disco or buffet affair or something else entirely. If it's a fairly formal gathering for, say, a dinner party, you should stipulate what the dress code is. Likewise, if you're arranging some kind of sporting event such as paintball or a canoe trip, make sure you state that as the recipient will possibly need to bring appropriate clothing with them.
As school reunions often involve ex-pupils who may have moved away from the locality of the school many years ago, you should also attach a map and/or directions to the event even if it's local to the proximity of the school as they may have long forgotten the geographical area or venues might have changed since they were last there. Obviously, if you are planning an event elsewhere, the map and directions are paramount too along with details of any overnight accommodation you may wish to recommend them to book.
Costs
Most of the time, a school reunion will not only entail a lot of planning but it is also likely to incur costs. Therefore, there may have to be a sales element to your letter in order to generate interest and, subsequently, to encourage attendees to send a deposit or maybe even the entire cost of a ticket in order to gain a firm commitment. So, you should also include an RSVP in your letter with, perhaps, a deadline date for them to contact you by if they do intend to come.
Assuming that you have located all the people you want to attend, you are more likely to refer to them by their first name only (as, for women, their surname might now be different) and you should sign your name as your maiden name so they are more easily able to identify you, although you can also include your 'new' surname as well if you are married.
Sometimes you won't actually send a letter to each person at all, due to the difficulty in locating them all. Perhaps, you'll simply use a notice board on an appropriate website or you might take out an advert in the local paper. Whichever method you choose, however, the basic principles remain the same.
Here is an example of an invitation to a school reunion
Hi to the 'Class of '77'

I hope you are all keeping well.

Well, it's been 30 years since we were all at school together and, no doubt, we've all got plenty of stories to tell. To mark this 30th anniversary, I am hosting a school reunion on the evening of Saturday June 14 at 7.30pm at St George's Community Hall in Stockton which, as I'm sure you'll remember was just around the corner from our school on Stanton Road and where the majority of us probably had our first taste of alcohol. Hic!

There will be a disco and a buffet will be provided and we hope that many old school chums and some teachers will attend so that we can all relive those halcyon days!

In order to gain an idea of the number of people who will be attending, I'm asking everybody who wishes to come to send £10 for a ticket which will cover the cost of both the food and the entertainment for you and a guest, should you wish to bring one. To keep things simple, if you are coming alone, I still ask that you send a cheque for £10 but I'll try and throw in an extra beer or glass of Martini for you on the night if you let me know you're 'flying solo'.

I'm sure that the night will be brilliant fun and there'll be a lot of fond reminiscing and much laughter so I hope to see you there.

If you do want to attend, please RSVP by March 1 and include your cheque for £10 stating clearly who you are and how I can contact you if needed. Please also include your maiden name (if female) so I know exactly who you are.

Please also bear in mind that tickets will not be available on the evening of the event.

I look forward to hearing from you soon and hopefully seeing you again on June 14.

Best wishes,

Debbie Roberts (now Johnson) – Class 12A 1977.
You might also like...