Letter of Acceptance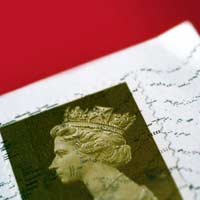 In addition to having to account for the number of guests who will be attending a celebratory event, people who are responsible for hosting the event are likely to have many other factors to consider in making the event a success. It might be arranging a photographer, a band, the flowers, a DJ and, possibly the most important factor will be in sorting out the catering arrangements.
Therefore, those who are sending out invitations to people to a particular celebration or event need to have a good idea of how many people are likely to attend in order to inform the caterers how many people they're likely to be catering for and also to pass on that information to anybody who might be responsible for things like tables, chairs, place settings etc so it's only good manners to respond to an invitation you might receive.
How to Write a Letter of Acceptance
More often than not, and even if the invitation comes in the form of a letter, you might simply be asked to respond by returning an attached card or even asked to let them know by phone and you should reply in the manner in which you've been asked to do so.
However, if you have simply been told to 'RSVP' and you've been invited to attend by letter, then responding by letter is usually the politest way to let people know whether you are attending or not.
If you are accepting the invitation and are going to attend the celebration, the example letter below gives you an idea on how you might word it. The words and the style you use will ultimately be determined by how formal or informal the invitation letter was made but it need only be brief and to the point.
Here is an example of a short letter accepting an Invitation.
Dear Paul and Jenny,
We are honoured and delighted to accept your invitation to the wedding of Graham and Debbie at St. Luke's Church on Saturday June 9, 2007 and to the reception at the Cross Keys Hotel that follows the ceremony.
Thank you also for arranging the hotel for us.
We both look forward to seeing you on June 9.
Yours truly,
Helen and David Oldham
You might also like...