Declining an Invitation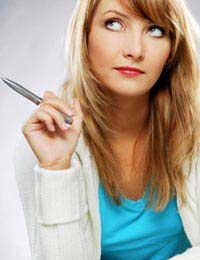 It's important to remember that if somebody has invited you to a celebration of some kind, you should acknowledge them even if you are unable to attend.
A lot of planning will be going on behind the scenes and your host will want to have a good idea of the number of people attending so that they can arrange things like catering etc.
There may be a whole host of reasons why you cannot attend a particular event you've been invited to. More often than not, it's likely that the event clashes with something else you've already arranged for the same day and time and simply can't get out of.
Alternatively, you may be unwell or it might be simply that the event involves financial outlay on your part, for example, a hen or stag weekend trip abroad, and you just don't have the money to go. Then, you might also not particularly like the person who has sent the invitation and/or don't want to go because it's 'just not your thing'.
If you intended to go to the event and you are taken ill on the day, then a letter won't be much use but it is good manners to still contact the host by phone if possible, to tell them you can't attend no matter how close it is to the day and time of the event, especially if you'd previously accepted the invitation.
How to Decline and Invitation
Whatever the reason for you declining an invitation, you should try to be as honest as possible, although you can do this quite subtly and without going into too much depth. The main reason you're encouraged to be honest with your reason is that you could end up being 'caught out' at a future meeting with your host if you've lied about your reason for not going and have since forgotten about it.
For example, you may have explained that you'd already arranged to take a faraway trip to visit a long lost relative who's not been well and then someone else who also knows the host might see you having a good old knees-up in town when you were supposed to be at your relative's bedside. This is hardly going to do wonders for your relationship with the host if they found out so if you do have to decline any invitation, try to be as honest as possible within reason and without going into too much detail.
Here is an example of how to decline a wedding invitation in writing
Dear Paul and Jenny,

Thank you for the invitation to Graham and Debbie's wedding next June.

Unfortunately, David is going into hospital for knee surgery the week before so we'll not be able to attend.

Nevertheless, thank you for inviting us and we're sure that Graham and Debbie's special day will be a happy and joyous occasion for them both and for all of their family and friends.

Please pass on our apologies to Graham and Debbie for not being able to come and share their wedding celebrations and send them our love and best wishes for the future.

Yours truly,

Helen Oldham
You might also like...
There can be many reasons for declining an invitation, whether it's illness, a conflict in schedules or you simply don't want to support the cause involved. Whatever the reason, you should always offer a gentle refusal and do it gracefully. That easy to do in a brief note - there's no need for more - with a real or fabricated reason (it's fine to tell a white lie here) and the chance to keep channels of communication open for further opportunities (never burn your bridges, it never a good policy!)
Bert
- 4-Jul-12 @ 7:58 AM