Open Letter Regarding an Event Committee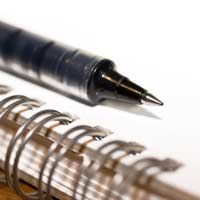 An open letter is one that has no specified recipients and is intended for anyone and everyone to read. Sometimes the audience is slightly narrower, for example every parent of a child at a certain school or every member of a religious congregation, but no particular individuals are specified by name to be the recipients. Open letters are especially useful when planning event committees because they allow organisers to reach a great number of people with minimal effort. For best results they should be formatted to match the formality of the events being organised.
Content of an Open Letter Regarding An Event Committee
An open letter should always give readers enough information that they know what is being advertised and why. In the case of the formation of an event committee this means readers should be informed of:
Who is forming the event committee, particularly if some members are already involved.
What the event committee will do, including any consistent time commitments required.
If joining the event committee will cost members anything in monetary terms.
What kinds of events the committee will be organising.
If the events to be organised will benefit any particular groups or charities.
If the committee members will be responsible for any funds raised through the events.
If those joining the event committee must be a member of any group or organisation.
A way for interested parties to get in touch if they have any questions or concerns.
Format of an Open Letter Regarding Informal Events
If a committee is being formed to organise informal events then an open letter seeking new members can be as informal as you like. Often it will look more like a flyer than a letter, with graphics and coloured paper helping to draw the eye to only minimal information. The names, titles and mailing addresses of those already involved do not need to be used. Instead, an informal salutation and closing and the signature of only one committee representative can be displayed. The format of the body of the letter can be anything the letter writer desires. Hand delivery, passing out copies at events and posting on public notice-boards are all fine options for the delivery of such letters.
Sample of an Open Letter Regarding Informal Events
17 September
Hello Parents of Eastham Primary Pupils!
With the opening of a new school year begins Eastham Primary's busy events schedule, and just like in years past the Eastham Primary Events Committee would like to invite any interested parties to attend an Information Meeting to learn more about what we do and how you could become involved.
This year's Information Meeting will take place on 24 September at 7pm in the School Hall. Refreshments will be served and after telling you more about the Committee and our plans for the year we'll have plenty of time for you to ask questions or make suggestions. Our Committee is only as strong as our members, so we hope to see a lot of new faces interested in signing up on the 24th!
If you can't make it to the Information Meeting or have pressing questions in the meantime, please feel free to get in touch with this year's Committee President, Martha Caldwell on [Telephone Number] or at [Email Address].
We're looking forward to seeing you soon!

__________________
Frances Fulham
Secretary, Eastham Primary Events Committee
Format of an Open Letter Regarding Formal Events
When an event committee sends out an open letter regarding a formal event the format of the letter should be formal as well. Not only will this convey the tone of the event, but it will help readers understand that the topic is serious and to be respected. While there will not be a name and mailing address available for everyone who reads the open letter, the name, title and mailing address of the writer should be included. These open letters should be dated and signed, and formal salutations and closings should be used. These letters should be printed on formal organisation letterhead if it is available, and postal delivery to targeted households may be used. If postal delivery is not an option then distribution by hand or public notice could also be considered.
Sample of an Open Letter Regarding Formal Events
Frances Fulham
Secretary, Eastham Primary Events Committee
[Mailing Address]
17 September
Dear Parents of Eastham Primary School Pupils,
It is with great pleasure that I write to you this year to inform you of the growth of the Eastham Primary Events Committee. In the past this small committee has organised incredible bake sales, class parties and other informal events to benefit the school community but this year we are hoping to open our ranks, bring in new members and host a formal Spring Fling gala ball in April. The gala will benefit not only the pupils of Eastham Primary, but also those of our sister school in Uganda so the more help we have making this event a success the more children around the world will benefit from our voluntary efforts.
The Committee's first Information Evening will be held on 24 September at 7pm in the School Hall. In addition to discussing the work and plans of the Committee a presentation will be made by Headmaster Roberts regarding the importance of having a sister school and how pupils from both schools will enrich each other's lives. Anyone interested in joining this years Committee will be able to sign up at the end of the evening.
Much like the pupils of Eastham Primary, the parents of this community are a talented group and we look forward to meeting more of you and discovering ways we can all make this year's events, including the Spring Fling, the most successful yet.
Sincerely,

_________________
Frances Fulham
Secretary, Eastham Primary Events Committee
You might also like...