Apology Letter for Missing an Event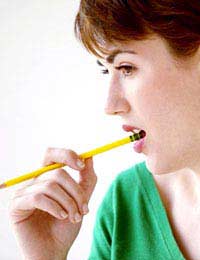 There will be occasions when you have accepted an invitation to attend a particular event but some unforeseen circumstance will ultimately prevent you from attending. Or, it might just be the case that you've forgotten about the event altogether until it has passed. Whatever your reason for missing an event, it's polite to write a letter to the host to apologise for your non-attendance. Firstly, the host may have needed to cater for a set amount of people or, perhaps, it was an important event such as a christening or birthday, for example, where you had a close connection to the host and you were expected to be present.
When to Write it
You should write the letter as soon as you realise that you have missed the event. Obviously, the closer to the date on which the event took place the better. You should apologise but keep your letter fairly brief and to the point, unless it's to a close friend or relative where you can elaborate, if you feel it's necessary.
How to Write itThe tone of the letter should be respectful and considerate although you don't want to overdramatise the situation. It's entirely up to you whether or not you wish to go into any detail about why you missed the event but, for the most part, it's usually perfectly adequate to say that "unforeseen circumstances" were responsible or that you had "personal issues" to deal with, especially if you're not that intimate with the host.
Here is an example of a letter you could use to apologise for missing an event. For this example, a letter from a grandson for missing his grandparent's 60th wedding anniversary party has been used.
Dear Nan and Grandad,

I would like to say 'sorry' for missing your special anniversary celebrations last weekend.

Two days before the party, I was told by my boss that I needed to attend a conference in Paris because my colleague had taken ill and was unable to travel and somebody in authority had to attend which meant I had to go.

You have both been very special to me throughout my life and have particularly been supportive throughout my career so I hope you can understand why I was unable to attend due to work reasons. I think I'm going to be up for another promotion in the New Year so I'm trying to keep my head down and do the right thing – especially now.

However, I hope you got my anniversary gift and that you like it. I have since seen some of the photographs from the party and it looks as though you all had a really fun time so I'm pleased that it all went off with a bang.

I will be down in London until December now with work but I do hope you will come and visit us over the Christmas holidays so that we can catch up.

Until then, sorry once again for missing your celebrations and both of you take care.

Love and best wishes,

John
You might also like...
Apology letters, especially for personal events, can be the hardest to write. Even if you don't really want to go, it's still an obligation, and missing it is letting others down who probably wanted to see you. In this case a letter (probably as well as a phone call) is a very good idea, as it will show a deeper level of caring, especially if you can make other arrangements to see the people holding the party or event. The simple fact is that things do come up preventing attendance at events.
Dave
- 3-Jul-12 @ 5:57 AM