Letter Seeking Volunteers for an Event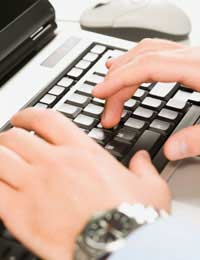 When you are in charge of an event it can be very hard to round up volunteers who will be working to put in a lot of effort with minimal personal returns. Sending out a letter asking for help is a good way to transmit a lot of information about the event in an easy manner, and allows you to follow-up without having to re-supply the same details to each person you contact. Be sure to include as many details as possible about the event and the job of a volunteer in this type of letter, and use a more formal format to transmit your business-like approach to the event.
Content of a Letter Seeking Volunteers for an Event
A letter seeking volunteers for the event has a dual purpose, to ask for volunteers and to transmit information about the event. You will likely want to include details such as:
The type of event (fundraising walk, gala ball, charity auction, etc).
The date of the event.
The names and background of any sponsors for the event.
Past history of the event.
Preparations already underway for the event or activities associated with it.
Jobs for which volunteers are being sought.
A description of the responsibilities associated with each voluntary job.
A timeline for when volunteers will need to be involved, and in what way.
Other ways in which people can help out, such as donating money.
A link to a website offering further information on the event and volunteering.
Format of a Letter Seeking Volunteers for an Event
A letter posted with the express purpose of seeking volunteers for an event is a document seeking to establish relationships similar to those found in business transactions. To this end such letters should be formatted more formally with the name and mailing address of the sender and recipient, the date of writing, formal salutations and closing as well as the signature and printed name of the letter writer. Any enclosures should be noted at the bottom of the letter. Hand, postal and electronic delivery are all appropriate for such letters depending upon the recipients.
Sample of a Letter Seeking Volunteers for an Event
Ms. Martha Weaver
Coordinator, Friendship Fun Run
Mailing Address
6 August, 2010
Mr. Wayne Rochester
Mailing Address
Dear Mr. Rochester,
As a past participant in the annual Friendship Fun Run I am writing to ask if you would have any interest in volunteering behind-the-scenes prior to this year's event?
You no doubt understand the enormous amount of work a fun run can be to prepare, and due to the current economy we have lost a number of the sponsors whose contributions would have made it easier for us to continue with our plans. Not wanting to cancel the run entirely, we are now asking those who have a history with this event if they might find some time in their busy schedules to donate a few hours to this worthy cause.
Just as in past years, the 2010 Friendship Fun Run will donate all proceeds to a number of deserving charities, including a local animal shelter, community centre and literacy initiative which aims to provide books to low-income families. Further details of these programmes can be found on our website, [Web Address].
At this time we are hoping that you might be interested in volunteering to seek new sponsors, recruit runners, oversee the printing of all race items [signage, shirts, bags, etc] or work with local organisations to publicise the event.
I will contact you again soon to discuss the matter with you and answer any questions you may have. In the meantime please feel free to reach me at the above mailing address, by email at [Email Address] or by ringing [Telephone Number] in order to volunteer.
Best Wishes,
___________________
Martha Weaver
Coordinator, Friendship Fun Run
You might also like...