Letter Apologising for Cancelling an Event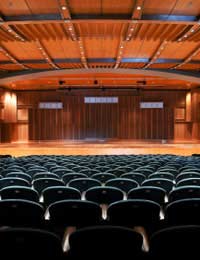 Sometimes it's necessary to cancel an event for one reason or another. For the most part, it may simply be enough to call the people who were due to attend but in some situations it may be necessary to send a letter to inform people about the cancellation.
Letters of cancellation should be apologetic in tone and reflect the fact that you value your relationship with the recipient, be that a friend or relative whom you've invited to a party or a local business or organisation who has been forced to cancel a social event. Depending upon the circumstances, you may or may not wish to elaborate upon the finer details as to why you've had to cancel the event. For example, in some circumstances it's considered quite adequate to just state in your letter that the event has had to be cancelled due to circumstances beyond your control.
When to Write it
You should begin your letter writing as soon as you know that you're going to have to cancel the event. This is especially important when you know that people may have pre-arranged travel plans and may also have booked accommodation in order to be able to attend. If that's the case you should pay reference to the inconvenience of that in your letter and apologise for it.
How to Write it
Letter writing to cancel an event can be fairly brief, yet should always be apologetic in nature. Relationships could be damaged if you disregard how the recipients might take the news.
An example might be where you've had to cancel a village fair. In this instance, for example, it may well be that you do not know all of the people who had intended to come. In such an instance, you could perhaps take out a space in the classified section of your local paper and simply address it "To Whom This May Concern". However, for the purposes of the example below, it's assumed that you know the person quite well.
Dear Tom,
I am sorry to have to inform you that we have had to cancel this year's village fair which was due to be held on Saturday July 23 on Crompton Fields.
Following consultation with the local authority and the police, it was determined that the recent spate of bad weather and the effect that the persistent rain of late has had on the ground which has caused it to become waterlogged to such an extent that it would pose a risk to the vehicles and livestock that were due to attend. It would also make gaining access to the fields virtually impossible for both drivers and pedestrians alike.
We did attempt to come up with an alternative date but we were advised that this would be too impractical at such short notice.
Therefore, on behalf of the committee, I would like to apologise for the cancellation, especially to those of you who have already made travel and accommodation plans. Unfortunately, these were circumstances which were beyond our control but we intend to make next year's village fair even more spectacular so I hope you can join us then.
Yours sincerely,
Mrs. Alice Grewcock
Parish Councillor
You might also like...
PLZ HELP ME I HAVEWRITE A LETTER IN SCHOOL TRANING CANCELLATION REQUEST SO PLZ HELP ME
riz
- 23-Aug-17 @ 7:10 PM
@tushar. Does the template in the article help?
LetterExpert
- 27-Nov-14 @ 10:18 AM
i have organise on event on 30th nov 2014 but,because of some reason we r canceling it.....plz tell me how i can inform to all my frnd abt cancellation
tushar
- 26-Nov-14 @ 10:47 AM
please how i write an email brief note cancelling a halloween party ?
this is a great web site only problem i have is iam looking for an invitation letter
kelly
- 19-Jun-11 @ 3:28 PM