Written Warning to an Employee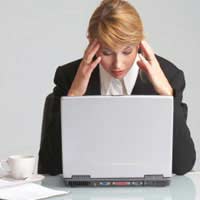 Companies often have different policies when it comes to having to take disciplinary action against an employee. For employees however, the important thing is to familiarise themselves with knowing just what is expected of them in the workplace and to be aware of any actions and behaviour which the company will not tolerate.
Usually, this will be laid out in a company handbook at the start of your employment or it might be included in your employment contract but it's important that you establish what does and does not constitute acceptable behaviour and that you're fully aware of any possible consequences in the event that those boundaries are crossed.
Written Warnings
For certain 'offences', it might result in instant dismissal without a warning but, for others, your employer is likely to have a standard procedure in place to deal with any unwanted behaviour. This may include verbal and written warnings etc.
A verbal warning will usually come first and, although you may have been told off informally about your behaviour initially, if it persists, then a formalised verbal warning might then be issued. This will go down on your records and if the negative behaviour continues, then this is likely to be followed by a written warning which you will have been made aware of previously. Following a written warning, if you persist in contravening the rules as laid out by your company, the next stage is likely to result in your dismissal without further warning so it's crucial you pay heed to what is and isn't acceptable behaviour and understand the likely outcome.
A written warning can be issued for a variety of reasons. It can be due to a persistent poor attendance record or being late at work. It can be due to a below standard of performance in your job that is not acceptable or, in more serious circumstances, it can come about as a result of things such as sexist comments you might be persistently making, inappropriate jokes or other behaviour which both your colleagues and/or your employer might take offence to.
How to Write the Letter
When writing a letter which forms a written warning, you must state the behaviour or actions that are not acceptable and point out that the recipient has been warned about this verbally before. The tone should be formal and there should be no room for any misunderstandings between your interpretation and how the recipient might view things.
You should also state clearly that the letter is a formal written warning, how you want the recipient to improve things and give a date deadline by which the improvements must be made, if appropriate as well as giving them a clear message as to the consequences to them should they not improve their behaviour or performance. You should also tell them that this letter will be recorded on their file to be used to justify any further action, if necessary.
You might also like...
Does a final written warning HAVE to be in writing. My employer SAYS it gave me a final written warning- firstly by telling me verballythen popping a (non-registered) letter in the post. It was posted Dec 16 I middle of Christmas rush and I never received it. Now they are seeing to dismiss me for some minor infringements re arriving late/being off sick. Can I argue the original "written" warning is in fact invalid? I have to go to resumed disciplinary this morning!! If you can't reply by 10.45 could you give me a ring (07817 269 846) Paul Humphreys
Paul
- 7-Feb-14 @ 9:48 AM
hi, anybody have a template 'Letter to Employee of Shift Change Notification'
Leen
- 2-Jun-11 @ 11:13 AM