Terminating Employment by Letter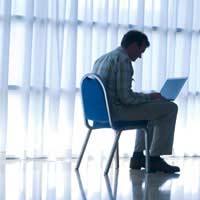 When writing a letter to an employee to inform them that you are terminating their employment you must make sure that the termination is legal and in accordance with the terms and conditions as laid out in the employee's contract of employment or employer handbook or there could be grounds for unfair dismissal.
Reasonable grounds for dismissal include things such as the employee's capability to do the job, their conduct, or for gross negligence or misconduct. All the criteria which constitute valid grounds for termination, however, will be laid out in either the employee's contract of employment or in the employer's handbook which the employee should be given a copy of when they commence work.
Reasons for Writing a Letter Terminating Employment
Usually, if the termination of employment is due to misconduct or something similar, there will usually have been a set procedure which the employer has to follow first of all. This will include things such as verbal or written warnings. However, there are also grounds for instant dismissal which will have been set out clearly in the company handbook prior to the employee beginning work so warnings can be bypassed in certain situations.
Often the termination will be due to less 'sinister' reasons. For example, the job might only have been on a temporary basis or it may come about due to redundancies so the tone of the letters will be very different depending on the circumstances.
How to Write the Letter
However, as a general guideline, the termination letter from an employer to an employee should be written in a clear, formal and succinct manner including the reason for the termination and the date by which the termination becomes effective at the very beginning of the letter.
Example of Letter
You can find an example, a template and further help on writing this type of letter in our
Essential Employment Letter Templates Pack.
You might also like...