Change of Address Letter to Customers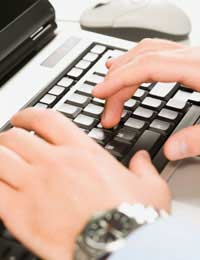 A change of address letter to customers is usually a very brief, though formal, communication. Despite their concise nature, change of address letters are important for keeping customers up to date about a business so that there can be as little interruption as possible to either customers' correspondence or visits to a particular organisation's premises.
Content of a Change of Address Letter to Customers
Change of address letters must first and foremost contain information about a business's new address. This means clearly stating the new mailing address and any pertinent directions of how customers can find it. Include details of nearby car parking options for customers too. If your business has not yet moved to the new location, clearly stating the anticipated move date and/or when customers should start using the new address for correspondence is also a good idea. Sometimes businesses like to use a move to a new location to offer customers sales or discounts. When this is the case, including coupons or details of the upcoming sale would be appropriate in change of address letters to customers.
Format of a Change of Address Letter to Customers
Like all business letters, a change of address letter to customers should be formatted formally. The business name and mailing address should be stated if the letter is not printed on company letterhead. If the letter is on company letterhead then this information can be omitted and the date written on the first line. If the letter is being sent to a small group of customers then their names and mailing addresses may be included, otherwise a generic "Dear Customer" letter could be sent instead. In addition to a formal salutation, a formal closing (such as "Yours sincerely," if you know their name or "Yours faithfully") if you don't, should be used before the writer's signature. These letters should be left aligned and a professional font should be used. Posting and/or emailing such letters may be appropriate depending on the business and the intended recipients.
Sample of a Change of Address Letter to Customers
Ms. A. Representative
Susie's Sock Shop
Mailing Address
Date
Ms. Claudia Customer
Mailing Address
Dear Ms. Customer,
It is with great delight that we are able to inform you that Susie's Sock Shop, formerly of [Former Mailing Address] has relocated and is now open for business at [Current Mailing Address].
For customers using public transport we are now conveniently located at the number 45, 76 and 82 bus stop on [Street Name]. Customers arriving by car will no doubt appreciate discounted fees at the [Car Park Name] car park located directly across from the shop. In honour of our new premises we will be offering an hour's free parking to customers who spend over £30 at Susie's Sock Shop from now until the end of May. Don't forget to get your parking ticket stamped at the check out!
We look forward to seeing you at [Current Mailing Address] soon!
Yours sincerely,
________________
A. Representative
Susie's Sock Shop
You might also like...