Letter from a Business Apologising for Bad Service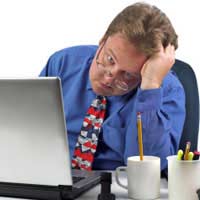 As with most apology letters a prompt response can often repair the resulting damage before it escalates out of control and nowhere is this more appropriate than in business.
A company's reputation with its customers is the most important aspect of any successful business operation because a company simply isn't a business at all if it has no customers.
It's also foolhardy for a company to believe that the odd complaint out of many satisfied customers can be ignored as being of little impact to the success of the operations. Remember, it only takes one call to a consumer programme such as 'Watchdog' or a letter of complaint to a consumer group or a newspaper to send the journalists and investigators running in your direction to find out more, especially if they have a juicy story about customer dissatisfaction with a particular company to go at.
You can't please all customers all of the time and it's inevitable that even the most successful of businesses aren't always going to get things completely right 100% of the time.
How to Write the Letter
When things do go wrong, a letter of apology to a customer and, in some cases, financial compensation or some other form of compensatory action, can go a long way to ensure that the customer not only remains loyal, but perhaps more importantly, doesn't feel the urge to besmirch your reputation to others.
A business apology letter should come from somebody who is accepting responsibility personally but apologising on behalf of the company. Even though they may not have been 'personally' responsible for the error, it is better that the sender of the letter takes full responsibility onto their shoulders, so to speak. Alternatively, another way is to take responsibility collectively by using the word "we". If you have an explanation for the error, you should state it and also offer to make some kind of gesture to help put things right.
Here is an example of an apology letter to a customer who has been sent the wrong item which was due to have been a Christmas present.
Dear Mrs. Harvey,

I am writing on behalf of the company to apologise for the wrong item being delivered to you recently.

We appreciate that the error also meant that you had insufficient time to have the correct order sent out in time for a Christmas delivery, especially given our understanding that the item was meant to be a Christmas gift.

Although we do have very stringent procedures in place to ensure that orders are fulfilled correctly, I'm sure you can appreciate that the Christmas period is our busiest time of the year and, occasionally, the odd error in picking and packing the orders is, regrettably, inevitable.

We do, however, appreciate the difficulty you had and we would like to offer you a full refund on the order along with a £50 e-voucher to, hopefully, go some way to compensating you for the inconvenience which resulted from our error. You can simply use the voucher as full or part payment against any of our items in our online catalogue by visiting our website and entering COMP312 into the promotional code box once you have begun the process of checking out.

I hope this is a satisfactory conclusion to this matter and, on behalf of the company, I apologise once again and hope that you will continue to shop with us again in the near future as we do appreciate your loyal custom.

If you have any further questions, please don't hesitate to contact me.

Yours sincerely,

Anthony Wardle

Head of Customer Relations
You might also like...