Letter of Authorisation - Giving Permission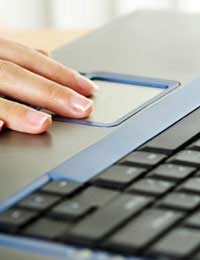 A letter of authorisation may be needed in order to formally grant permission to a request or to express your approval for a particular action.
How to Write the Letter
They are usually written in a formal style and most commonly used in business situations. There are many situations where a letter of authorisation might be needed.
Common occasions include granting permission for medical treatment to be carried out on yourself or next of kin or authorising a specific individual or company to provide legal representation on your behalf.
It can be a letter from a parent to a school authorising permission to take a child out of school on a school trip or it can give the 'go ahead' for some kind of work to be done or project to be carried out. For example it may be a letter from a council's planning department giving a person or company permission to carry out some building work for which they had to seek formal approval.
In certain instances, a letter of authorisation can have very important legal consequences if something goes wrong or is misunderstood by the recipient. Therefore, it is crucial that a letter of this kind is worded precisely, covers all eventualities that can be foreseen and leaves the recipient in no doubt as to what is being agreed to and authorised and, if necessary, what isn't permitted.
If there is a timescale involved, it must be stated clearly and there should be nothing within the letter that can be left open to assumption or could be misinterpreted by the reader.
The letter should be concise and to the point but you can elaborate on any specific issues if you feel they need clarifying or if you think they could be misinterpreted without further information being provided.
Here is an example of a letter of authorisation from a parent to a schoolteacher granting the school permission to take a child out on an evening trip to the theatre.
Dear Mr. Simmons,

I grant permission for my son, Thomas Farrell, to go on the school trip to the theatre in Manchester on Monday February 5.

My permission is given on the basis of my understanding that we need to bring Thomas back to school at 6pm that evening, for a 6.15pm departure, and that he will be taken to and brought back from the theatre by a qualified school bus driver. It is also granted on the basis that Thomas will be accompanied by yourself and another teacher for the entire duration of the evening, supervised both inside and outside of the theatre until his return to school at the end of the evening.

As you requested in the letter you sent to me, I will be waiting at the school at 11pm to collect Thomas from the bus personally and I have included my mobile number at the bottom of this letter which I can be contacted on if you need to get hold of me.

I also enclose £10 with this letter to cover the cost of the trip.

Please do not hesitate to contact me if I have misunderstood any of the above proposed arrangements.

Yours sincerely,

Mrs. Julie Farrell

Tel: 07452 876000
You might also like...