Letter to Request a Debt Repayment Program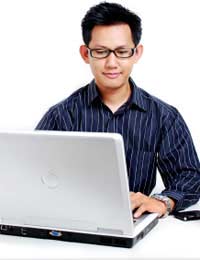 There may be occasion when through no fault of your own, you are unable to meet all of your financial obligations. It could be due to sickness or an accident which means you are unable to work at present or you might have been made redundant. Whatever the reason you find yourself in this position, the worse thing you can do is to bury your head in the sand and hope that your debts and bills will simply go away, because they won't and, by ignoring any letters demanding payment, you'll only end up making matters worse for yourself in the long run.
How to Write the Letter
The best time to actually write a letter of this nature is as soon as you know that you are encountering difficulties and this might well be before the companies have even contacted you about late repayments. Remember the sooner you act, the better the chance that companies you owe money to might be sympathetic to your current situation.
Letters of this kind will vary in nature in terms of whether or not you have any spare money left each month which you can offer to your creditors as a 'token' payment but, in general, you should include your customer reference number at the top of the letter so that the company can locate your account on their systems more easily. You should clearly state why you are experiencing financial difficulties at present and you should request that the interest and any pending charges on your account be frozen to avoid any further increase in your level of debt. However, although many companies will agree to this, it should be pointed out that they are not compelled to do so.
If you are offering to pay them something, it is a good idea to send them a list of all your creditors, what you owe to each of them and then another list which should be a breakdown of all your monthly income and necessary expenditure so that your creditors can see that what you are offering is a fair representation of what you can afford.
Before sending such a letter, it is crucial to remember that everyone's circumstances are different and you should seek advice from a free service such as your local Citizen's Advice Bureau or the National Debt Helpline before trying to enter into a repayment programme with a creditor.
This letter can be used to request a new debt repayment programme from a creditor such as a credit card company.
This is useful if you are struggling to make payments and it much better than simply ignoring the problem and hoping it will go away!
The Information You'll Need:
Your Name and Address
Recipient (bank/creditor) Contact Details
Your Reference (account / customer number)
Date of statement that details unpaid balance
Reasons for requesting new debt repayment programme
Contact details (phone number, email, best time to contact)
The Letter Body:
Below is an outline of the text that you could include in a letter to your creditor. You should amend this as you wish:
[Your Name]
[Street Address]
[City, ST PostCode]

[DATE]
[Recipient Name]
[Title]
[Company Name]
[Street Address]
[City, ST ZIP Code]

Dear [Recipient Name],
Re:Request for Repayment Programme: Your Account Reference
With reference to the unpaid balance as of (insert statement date here) on the above account.
Due to (insert reason here) I would like to request a repayment program on the outstanding balance of this account. I would like to suggest a monthly payment of (insert amount here) per month initially. Please be assured however, that as soon as my financial situation improves, I will contact you again with regard to increasing my monthly payments.
Should you wish to contact me, I am available on (insert telephone number here) between (insert preferred contact times here) or send an email to (insert email address here) and I will get back to you as quickly as possible.
I thank you for your time and understanding.
Best regards,
Your Name
Download This Letter
We have made this letter available as an MS Word document for you to download and modify as you wish. You can do so by
[CLICKING HERE]
.
You might also like...