Letter to Bank Regarding Unfair Charges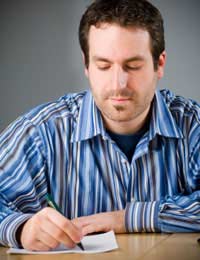 Over the past year in particular, legislation, which has recently gained more prominence, has resulted in a record number of bank customers writing to their banks to complain about unfair bank charges. This relates to the charges the banks have imposed upon customers for things like bounced cheques and returned direct debits etc.
And, with many banks reluctant to go to court to defend their charges policy, many consumers have succeeded in reclaiming money as a result of excessive charges which are disproportionate to the administration costs incurred by the bank.
So, if you, too, have had unrealistic charges imposed upon you by your bank, the best thing to do is to collate all of your bank statements and add up all the amounts you've incurred as a result of bank charges over the past X years, to come up with a total which you think the bank should re-imburse you.
Remember that your bank must, by law, be able to supply you with your last 6 years' worth of statements if you don't have them all, for which you'll have to pay them around £10.
How to Write the Letter
You will be complaining about the excessive charges so your letter should be firm but not aggressive. You should keep the letter brief but you can express your feelings in a tactful manner.
Ultimately, your aim is to recoup some of the money you have lost due to excessive charges so, at this stage, you shouldn't be hinting at taking the matter further, e.g. by pursuing the bank through the legal process at this stage, but you should make your points clearly and tell the bank what you would like them to do in order to resolve the matter to your satisfaction.
You might also like...