A Letter to Get a Better Rate or Tariff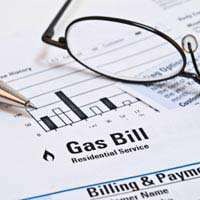 Every consumer wants to get a lower price, cheaper rate or better tariff. If you think it isn't a buyer's market, think again. Not enough people negotiate lower rates or challenge charges offered.
With a well-written letter, you can draw a better deal from your supplier. It is still a consumer-led market especially in sectors where there is a lot of competition, such as the utility companies.
Get Your Facts Straight
Back your letter up with accurate facts. Your argument against the rates you are being charged needs to be watertight and you stand a better chance of success by quoting specific figures.
Make sure you have the following information to hand before you start your letter:
Remind the company exactly how much they are charging you, not an estimated amount. If you're writing to a utility company you should also remind them how much gas, electricity or phone minutes you consume. If you are referring to gas or electricity charges break this down into actual units used.
If you have been a customer for a while, make sure they know this and quote the date your account was opened. This is especially relevant for the utility services as it's a competitive industry where consumers are more prone to change their providers. This costs companies money, so they prefer to reward loyal customers. It's more cost effective for companies to retain customers than attract new ones.
It's important to include figures or quotes from another company. If you can show that the goods and services can be bought cheaper elsewhere, you will have a more solid case. It's no good claiming that you 'think' you can get the goods cheaper.
It's All in the Detail
Ensure your letter is accurate and well- targeted. There are a number of details you should include to increase your chances of a favourable outcome.
Get the details of your recipient correct. Make sure the letter is addressed to the right department and if it's possible try and get a name you can address the letter to. This is much more effective than a letter to a generic customer services department.
Make sure you quote your account number or customer reference at the top of the letter. This is one of the first things the company will cross-check when investigating your case. If the account refers to an address that's different to that at the top of your letter, specify this clearly.
State which tariff or rate you are referring to in your letter. Many companies have different tiers or levels of payment.
Outline how you pay your bill, this may be a really important factor to help reduce your payments. Some companies look more favourably on your case if you pay by direct debit. Others have a preference for those who make single payments.
Watch your Language
Once all your facts and details are in place, it's a matter of making sure you use the right approach in the letter.
Use strong and definite language throughout your letter. Don't say 'I feel I deserve...' say 'by changing to another provider I can save...'. Your language needs to be objective.
Don't beat about the bush. Be polite but direct and tell them you want them to match another company's tariff or preferably beat their prices.
Make sure you give them a polite but firm deadline and ask them to take action on receipt of your letter.
An Example of a Letter to a Supplier
14 Any Street London Town XX14 5XX7th NovemberChatterbox Broadband ServicesPO BOX 13LL45 9LG
Customer Account: 56789YG987 Domestic Anytime Tariff
Dear Mr Smith,
My bill for the last quarter, dated 19th September 2011 was £45.00. This covered the use of my telephone and broadband services. I have found another company, Brown's Telecom Services that can provide a cheaper tariff. They have compared my bill from you to their current tariffs and could have provided the same services for this quarter at a cost of £37.
I have had an account with you since 2001 and I have been a very good customer, paying every bill on time via a Direct Debit.
Please could you supply me with details of a tariff with a reduced rate within the next two weeks? This will save me the trouble of changing suppliers and is a more preferable option for me.
I look forward to hearing from you.
Yours sincerely,
Your Name
As you write your letter, do not forget you are the customer and you still hold the balance of power. With a well-researched case, accurate figures and positive but firm language, your letter should bring you some positive results.
You might also like...
I love this article it is clear and straight to the point thanks a lot.
Dengeinge Shikulo
- 27-Jun-14 @ 8:13 AM