Letter to Insurance Company Placing a Claim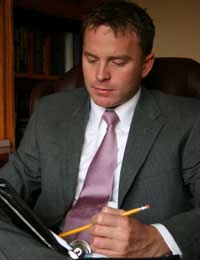 Insurance claims can differ tremendously depending on their nature and what you are claiming for. Some claims may only be for smaller sums of money for example, a lost item of luggage from your holiday trip overseas. Quite often you'll buy yourself replacement luggage and then claim for damages later.
However, in more serious instances, such as your entire house being flooded due to faulty water pipe maintenance, the damage can run into hundreds and sometimes thousands of pounds and it's important that you can claim on your insurance and be paid out as soon as possible in order that you can get the repairs carried out.
Therefore, sooner rather than later is always the best policy when it comes to writing a letter to claim off your insurance. However, it is not simply sufficient to write a letter on its own and your claim might be delayed if you don't also supply the relevant back-up information.
This might include full details of the events leading up the claim, photographic evidence, police crime reports, estimates, quotations, medical reports or expenses or billheads containing repair costs etc. Therefore, as soon as you have gathered together all the supporting documents and any other evidence to support your claim, then you should write your letter. You should also bear in mind that some insurance companies require you to submit your claim within a specific timescale or your claim might become void.
How to Write the Letter
Even if you have been wronged by a company, you should put your grievances to one side and be respectful and courteous when writing a letter to make an insurance claim. However, this should be balanced with assertion and a firm outline of the reasons for your claim and what you are seeking in compensation.
Remember to include any details that the insurance company have asked you to supply so include your name, address, policy number etc. If you forget to include the information they have specified or have forgotten one tick in a box on a claim form, it's likely that the entire contents of your letter will be returned to you and you will be asked to make corrections and, therefore, your claim will be delayed.
You need to stipulate what exactly you are claiming for, how much you are claiming for (or how you want the company to rectify matters) and a reasonable timescale for the company to respond and to settle the claim to your satisfaction. Thanking the recipient in anticipation of their assistance is also a pleasant way of ending the letter and also demonstrates that you're seeking and expecting a satisfactory response.
Here is an example of a letter claiming for medical costs covered by a travel insurance policy.



Policy Number – SVL00453
Dear Sir or Madam,
I would like to make an insurance claim under the terms and conditions of my travel insurance policy (policy number above).Whilst on holiday in Dubai recently, I sustained a badly sprained ankle as the result of tripping over a loose pavement which resulted in me attending the local hospital's A&E department where they strapped up my ankle and gave me a prescription for some painkilling medication.
For this treatment, I was charged the equivalent of £180 and I have attached the invoice here. It contains the date, the name of the doctor who treated me, the address of the hospital I attended and details of the injury I sustained along with the time, date and location when and where the injury occurred and also the cost of treating me (in UAE Dirham, which is the local currency). I have also attached the receipt for the medication which gives you full details of the pharmacist I bought the medication from and their costs too.
Under the terms of my travel insurance policy, I do understand that I am liable for the first £50 of any insurance claim I make. Therefore, as I understand things, I am seeking to reclaim the remaining £130 as a result of the costs incurred.
I trust that you can settle this claim quickly and I am writing to ask you to do that within 30 days of the date of this letter. I look forward to hearing from you and should you require any additional information, please do not hesitate to contact me.Thank you in anticipation of your co-operation.
Yours faithfully,
Toby Anson
You might also like...
I need a letter asking my insurance e company to raise the amount of mo ey they are offering me from the claim that I asked for. My car was a write off and they are willing to give me £2000 when I believe I should be offered more than that, I just don't know how to structure it . They are asking me to provide my BACS details to allow them to raise the payment . Can you help me please
Miki
- 2-Oct-20 @ 4:42 PM
I need a letter format of prolong stay in hospital for submit mediclaim
ssa
- 26-Sep-19 @ 6:31 AM
I am looking for a letter to send to both my mortgage provider and insurance company. My mortgage is with Nationwide and I also get my insurance through them, but this is then done through a third party company. Some movement has happened on the gable end of my house causing damage to the roof and tiles. This has happened over a period of time so when I contacted the insurance company they said it was wear and tear and so any claim could not be covered. I dispute this and want to take it further, hence involving my mortgage because I still have just under 6 years to pay on my mortgage. Any ideas would be much appreciated. All I want is someone from them to come out and assess the damage.Thank you.
markeylaw
- 28-May-19 @ 5:43 PM
i need advice for house insurance ,worktop damage which is happend by accidently in the kitchen
pavan
- 6-May-19 @ 2:01 PM
Looking for a sample letter for homeowners insurance. My home received extensive damage, the check was made out to my husband and I along with the mortgage company. For years we've tried to locate the company, they no longer exist. Ireceive a check every year for the amount of the fire damage. The insurance company continues to issue the as a third party check, I would like to find out has the legal insurable interest in this claim so that I ca pursue disbursement of funds the insurance company provided. How to resolve disbursement if funds on this claim
SheShe
- 18-Feb-19 @ 8:34 PM
I am looking for sample letter to explain to the insurance company that what actually happens for 6 months my car was park at home. I couldn't afford to renew my insurance. It was illegal driving a car without any insurance policy, therefore l hust park my car at home. I am using the company car where l was working as an agronomist. Unfortunately after 2 weeks l renewed my insurance policy, l met an accident. Now the insurance company requested me to write to them to explain what happens to the car during those6 months ago. Thank you.
Dion
- 24-Dec-18 @ 4:35 AM