Disagreement to a Proposal (Building Planning etc)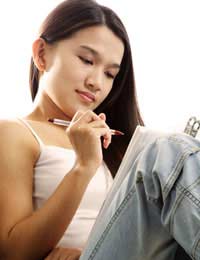 When somebody is looking to build a property or to make 'add-ons or alterations to an existing property' such as extensions extra storeys etc, they will usually have to submit a planning application to the planning department of their local council before they can commence the work in order to gain permission.
How to Object to Planning Permission
Sometimes applications are granted and other times planning permission are refused on a number of grounds. There can be many reasons why an application might be turned down. For example, if you have a listed building, there are many restrictions. In other cases, the alterations may mean that you are reducing the amount of sunlight that a nearby resident is accustomed to. It may be that your property has privacy and that you would now be overlooked if an alteration to an existing adjacent property or new build was given the go ahead. Other objections can include alterations which are not in keeping with the rest of the properties in the area but there are many other valid objections too.
However, it may come as a surprise to learn that in many cases, you can't object to any alterations on the sole grounds that they would devalue your own property.
Usually, the first time you become aware that someone nearby has applied for planning permission is when you receive written notification from your local council's planning department that an application has been submitted. The planning department would look at the application and then notify all the residents in the area who might be affected in writing.
A letter from the planning department would always have the reference number of the application, along with the name and address of the person(s) or company who have submitted the application and they would invite you to view the plans at their offices if you wished. The letter would also give you details of how to make an objection to the plans, who to send this letter to and by what date you would need to respond if you wanted to lodge an objection.
How to Write a Letter Disagreeing With a Building Proposal
One of the most important things to remember if you decide to object is to check out the planning department section of your council's website. Here, there will usually be a list of criteria by which planners consider applications. You should pay close attention to this. It gives you details of what the planners will consider to be valid objections and also those which they will disregard. Therefore, whatever your objections might be, you should solely focus on those objections which the council deems valid. Look at each one of those and then elaborate on how the proposed plans contravene acceptable building and/or planning regulations and how that will directly affect you. Always refer to the planning application reference number which will be outlined on the letter the council sends to you.
Another thing to consider is that all residents who might be affected will also have received the same letter as you. Therefore, 'people power' can play a large part in the council's decision ultimately. Drum up support from your neighbours and ask them if they, too, are going to be lodging an objection. If not, ask them why not and try to gauge local public opinion. If the council think that there has not been much of a response to the letter they sent out, they might well feel that they should grant planning permission without a hearing as the people who might be affected by it seem to be ambivalent about the application.
Usually, if enough people object, the council will hold a hearing in which both sides can put their case. This is not like a court session. It's simply a way of hearing all opinions and often takes place in local community centres, for example. These hearings can often influence the council's final decision and, once again, the level of interest will be taken into account when it comes to them making a decision. Remember, in most cases, if planning permission is granted, once the correct procedures have been followed, there are usually no grounds for protesters to then appeal.
Here is a typical letter on how you might object to a planning application for a new build property.
RE: REF: 25421/SC – PLANNING APPLICATION FOR 24 THREE STOREY FLATS AT LLOYDS GARDENS – THOMPSON HOLDINGS

Dear Mr. Johnson,

Thank you for your letter dated 12 December in which you informed me of the above planning application.I am replying to strongly object to this application as it contravenes the planning legislation as stated on your website.Firstly, having looked at the plans, the end elevation diagram indicates a wall that will literally be built 6 feet from the boundary of my back garden. The height proposed will severely affect the amount of sunlight my garden is able to receive which will not only affect the garden itself but will have a detrimental impact upon my family's enjoyment of the garden, particularly during the summer when we have worked out that the sunlight would be blocked by the proposed building from around 4pm onwards.

Secondly, there is a window in the plans which will mean that my home and garden would be overlooked which will eliminate our privacy which is the reason we bought our home in the first place.

Also, with 24 new flats, there will be a large increase in the number of people and, therefore, vehicles associated with that. The proposed exit and entrance route to the flats is already overcrowded with vehicles and parking is virtually impossible as it is. As there are many children living nearby, an additional volume of cars coming in and out would, in my opinion, make the area far more dangerous for pedestrians, especially young children.

I imagine you will receive many similar objections from other residents living nearby and I trust you will refuse this application on the basis that they most definitely contravene your planning regulations.

Please can you inform me that you have received this letter and have logged it as an official objection and keep me informed as to the outcome?

Yours sincerely,

John Duncan
You might also like...
@Kaytie. Speak with someone at your local planning office about this. This type of development will almost certainly need planning permission.
LetterExpert
- 15-May-15 @ 1:29 PM
I would like to know if it is acceptable for a developer to build a house with a gable end which will cover the whole width of my back garden. I have lived for 25 years with an un - interrupted view over fields. There will be a small green area approx 6ft between my back garden and the wall. This will affect my daylight, privacy and well being. My garden is also prone to flooding in certain areas this too is a concern that it may make the situation worse. The proposed development appears to be very unfair towards me as I am the only occupier who will have a wall stretching the whole width of the garden while the green area is at its narrowest between my house and the new build.
kaytie
- 11-May-15 @ 9:17 PM