Making an Insurance Claim by Letter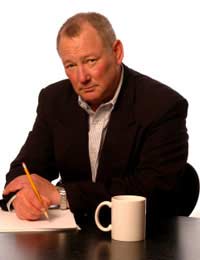 Most of us take out home and/or contents insurance to cover the cost of replacing goods or repairing structural damage to our homes which could be due to burglary theft, accidental damage or damage caused by the weather and a claim in respect of these incidents is also applicable to our vehicles if we own one or it will differ slightly if we are making a travel insurance claim, although the general principles will still apply.
More often than not, an insurance claim will usually begin with a phone call to our insurer in which we will be asked to support our claim by completing a claim form which our insurer will provide us with. However, it can also be useful to back up the claim with a covering letter. The insurance company may also ask us to include accompanying evidence when we return the form. This might include a police incident report or number if, for example, you have been the victim of a burglary or it may be supporting evidence from a couple of service suppliers. For example, if you need repairs done by a professional tradesperson, the insurers may ask you to supply them with estimates and invoices, if the work has subsequently been carried out.
How to Write the Letter
If you have to write one of these types of letters, you should include your insurance policy number at the very beginning of the letter. Then, you should state the specific details of the claim and include all the relevant facts which led up to the claim, e.g. as a result of an accident, a burglary (police incident number) etc.
If appropriate, you should then state the amount you are claiming to recover and/or what action you are looking for the insurance company to take and by what date.
Refer to any supporting evidence that you are including with your letter, for example claims forms, repair estimates, warranties etc. and if any of these documents are to be used as evidence to back-up your claim, you should mention the contents of any attached documents you are including and highlight how they support your claim.
Your letter should close by thanking the recipient in anticipation of their co-operation giving a date by which you'd like them to respond, if appropriate.
Here is an example of a household contents insurance claim letter.
15 January, 2007
Dear Mrs. Taylor,
Ref: Policy number – CRT/345/678/HY
Further to our telephone conversation of December 26, I have enclosed the completed claim form with regard to my buildings insurance claim.
As discussed with you on the phone, I am now writing to recover the costs of replacing 4 roof tiles which blew off during the recent storms we have experienced.
As you requested, I obtained price quotations from 3 different companies, all of which I've enclosed with this letter. The cheapest quote offered to me was £240 from Johnson Roofing whom I subsequently asked to carry out the work. I have enclosed this invoice also.
Therefore, in accordance with the terms and conditions of my insurance policy, I would be grateful if you could send me a cheque for the said amount of £240 to reach me within 30 days of the date of this letter.
If you require any additional information, please do not hesitate to contact me.
Thank you in anticipation of your co-operation.
Yours sincerely,
Mr. Harold Young
You might also like...
This is a very good letter im gonna edit this and use it. Thaks very much. :)
shennny
- 5-Sep-12 @ 8:54 PM