Is Your Job Search Cover Letter Effective?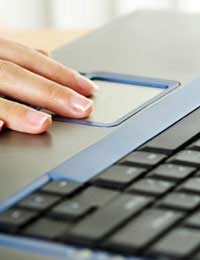 It's scary to contemplate but a good cover letter could be the only thing standing between your written application for a job and getting a chance to sell yourself in an interview. Clearly this one short letter has a lot of responsibility resting on it.
Determining whether your job search cover letter is effective can be hard, but the questionnaire below will help you reflect on the most important parts of this type of communication. Answer each question honestly, then match the total to the explanations at the end for more information and advice about your job search cover letters.
1. Do you write a new cover letter for each job application?
2. Do you customise your cover letter for each job application?
3. Do you address your each letter to a specific contact person?
4. Do you use a basic, 12 point font in your cover letters?
5. Do you spell and grammar check your cover letters?
6. Do you mention how you found out about the vacancy in your letter?
7. Do you explain what you have to offer the organisation in your letter?
8. Do you provide contact information in order for others to follow up?
9. If you send a cover letter by email, is it because the applications instructed this?
10. Do your letters address qualifications or experienced required for a job?
11. Do you view your cover letters as sales tools for yourself?
12. Do you hear back from most of the organisations to which you send a letter?
Is Your Job Search Cover Letter Effective?
"yes" to between zero and four questions
- your cover letters are most likely not effective. Perhaps it is your rush to get your application in, but you don't seem to take the time needed to truly customise each cover letter to the job advertised. Before submitting your next letter, find out the name of the person you should be sending it to, make sure you mention how you personally could fill the vacancy and why you are interested in being a part of the organisation. Print a copy to proofread, and don't forget to run a spelling and grammar check to weed out any silly mistakes. Slow down, concentrate on just the advertised vacancy and undoubtedly the effectiveness of your cover letters will skyrocket!
"yes" to between five and eight questions - your cover letters may be effective. You likely know the importance of customising each letter, selling yourself in a few paragraph sand concluding with the assumption of success or future contact yet your letters may not be delivering results. Take a look over your basic template. Do you sell yourself to the requirements of the specific job advertised? Do you highlight how your education and experiences can benefit that particular employer? Are you confident without seeming brash or egotistical? Watch both the content and the tone of your letters and your job search will more likely end in success.
"yes" to nine or more questions - your cover letters are most likely effective. Job applications may be unsuccessful for any number of reasons so if your interview rate is low have a look at the jobs you are applying for. Are you having to get creative when writing about how you could benefit a company? Do you truly have a passion for the jobs you are applying for, and does that sincere enthusiasm come across in your letters? Are your letters clear, formal and otherwise professional? Reflecting on the kinds of jobs you are applying for in conjunction with how you are applying for them and the tools you are using, like your job search cover letter, should help you determine why your applications have been less successful than you'd like.
You might also like...