Requesting a Reference by Letter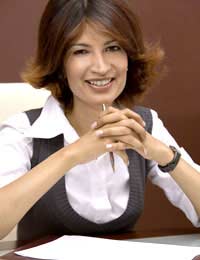 We're all too familiar with the concept that no job is for life these days and it's more than likely that we are going to have numerous jobs throughout our working life and possibly, even a few changes in career.
Whilst CVs and interviews are just two of the techniques used by employers to determine whether or not a job applicant is suitable for a specific vacancy, another important factor in obtaining a job offer is a reference from a recent employer and, sometimes, from 2 or 3 previous employers. Therefore, it's good practice to seek a reference as to your job performance and character whenever you leave a job to start a new one elsewhere.
One of the key issues is when to ask for a job reference. Quite often, this request can be made verbally but it is more courteous to put your request in writing. However, in both instances, the timing of the request is the critical issue.
In most instances, people who are considering moving on from one job to another have to make their initial 'moves' without their current employer being aware that they are looking at possible alternative jobs. This is not an easy thing to achieve with most people having to 'invent' some kind of excuse for taking time off to attend interviews. Even people who are fundamentally professional and honest in all that they do have to sometimes compromise their integrity to some degree to avoid arousing their current employer's suspicion that they might be looking to take another job elsewhere.
When to Ask for a Reference
If you're looking to obtain a letter of recommendation from a previous employer then it is not a problem. However, if your prospective new employer requires a reference from your current employer, you should only ever approach your current employer for a reference once you're certain that you have been offered the new job, subject to this reference. If you don't know that, it could all backfire as you might ask your present employer for a reference then not be offered the job which can make things uncomfortable for you should you then have to remain in your present role so your timing for this kind of request is absolutely crucial if you are going to be approaching your current employer for a reference.
An alternative way around this 'problem' is to find out from the company you are applying to what kind of things they want including in a reference. It may well be that a reference from a previous employer will suffice or, perhaps, even a character reference from someone else whom you know well.
How to Write the Letter
However, for this purpose, below is an informal letter asking for a reference from a previous employer. If it's from a previous supervisor you've worked for whom you know well, it can be fairly informal but you might need to be more formal if you are writing to someone in the HR department whom you might not know quite as well.
Here is an example of how to ask a previous employer for a reference
Dear Joan,

I hope you are keeping well.

I've recently applied for a job with Capperfields PLC as a Company Secretary, having been in my current position as a Junior Secretary at Halton Tiles for the past 2 years since I last worked alongside you.

Therefore, I am writing to ask you if you feel you would be able to provide me with a written character reference?

Capperfields would like to know about my previous employment with regards to time keeping and absenteeism/sickness records in addition to your opinion as to my secretarial competence.

If you are willing to do that for me, I would be most grateful and have attached the name and address of the person you should send it to or, alternatively, you can send it to me directly. If you have any questions, please let me know.

Thank you in anticipation of your help.

Best regards,

Anna Holcroft
You might also like...