Quiz: Are Your Office Memos Effective?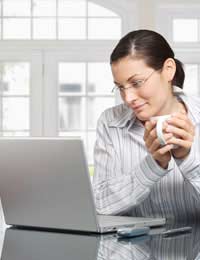 An office memo, sometimes also known as an internal letter, is a specific type of communication between or for the employees at a given organisation. It's often hard to judge the effectiveness of office memos as feedback is not usually collected with this type of communication. Use these questions on how and why you write these letters, as well as general employee actions after receiving them, to help you better determine if your office memos are effective.
1. The subject line of your memos are usually:
A. Obscure. You like to draw in the reader's interest.
B. Lengthy. More of an overview of each point than just a subject line.
C. Brief. A one sentence or even one phrase summary of the memo topic.
2. On internal letters you like to list yourself in the "From" field:
A. By name only.
B. By title or department only.
C. By both name and title or department.
3. You prefer to address recipients by:
A. Leaving out a greeting. It's a waste of time.
B. A generic phrase like "Hello All!" or "Attention All Employees!"
C. Using personal names when possible and a level of formality appropriate to the subject.
4. Context is necessary in an office memo:
A. Never. You don't need to explain yourself.
B. Always. The more context and background information the better.
C. It depends on how much communication has already taken place on an issue.
5. You send internal letters:
A. For everything, including when book your holidays and bring in biscuits.
B. Occasionally, when everyone needs a reminder that you're still there.
C. Only as needed, so that no one doubts the importance of them.
6. After sending or posting a memo you:
A. Have to ask people if they have read it.
B. Hear others discussing the topic, though they always seem confused.
C. Receive a number of responses in the manner you indicated was best.
7. Your memos are often organised:
A. Creatively. They're more like personal notes anyway.
B. Well. With multiple headings and subheadings across the pages.
C. Formally. On a single sheet if possible and in focused paragraphs.
8. You like to use bullet points:
A. Whenever. They can get thrown in here and there.
B. As rarely as possible. A well-crafted sentence is so much nicer.
C. To make important information stand out.
9. When dealing with sensitive subjects you:
A. Carry on as normal.
B. Put your internal letters into envelopes for privacy.
C. Avoid memos in favour of personal conversations.
10. Before sending a memo you:
A. Sign it with a flourish.
B. Sign it and spell check it.
C. Sign it, run a spelling and grammar check and print out a copy for final review.
Are Your Office Memos Effective?
Mostly "A"
- it is unlikely your office memos are effective. Your answers indicate a cavalier attitude towards these letters, with more importance put on what you want as the writer than what is needed by the readers. Restrict your memos to important subjects only and follow a formal format. Clearly communicate the subject of the letter as well as any instructions for actions readers should take. As your memos become fewer and more focused, readers will undoubtedly respond better and communication will become more efficient.
Mostly "B" - your office memos may be effective. You seem to know when and why to send internal letters, but how you write them is likely letting you down. Including as much information as possible about a particular topic hurts the clarity of an office memo, so in the future narrow the subject of your letter to just one sentence and use a one-page maximum restriction on length. Ask around to see if anyone has questions after your next few letters as a gauge for the effectiveness of your new, more concise model.
Mostly "C" - your office memos are most likely effective. You understand the importance of sending letters only when needed and when the subject is appropriate for public communication. You also know that including a call to action for your recipients will give you a way of measuring reader response. If you haven't already, consider asking permission to write up a brief style guide for intra-office communications to share your winning ways with everyone.
You might also like...