Template to Request a Debt Repayment Programme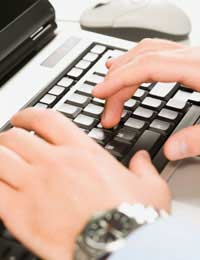 This letter can be used to request a new debt repayment programme from a creditor such as a credit card company.
This is useful if you are struggling to make payments and it much better than simply ignoring the problem and hoping it will go away!
The Information You'll Need:
Your Name and Address
Recipient (bank/creditor) Contact Details
Your Reference (account / customer number)
Date of statement that details unpaid balance
Reasons for requesting new debt repayment programme
Contact details (phone number, email, best time to contact)
The Letter Body:
Below is an outline of the text that you could include in a letter to your creditor. You should amend this as you wish:
[Your Name]
[Street Address]
[City, ST PostCode]

[DATE]
[Recipient Name]
[Title]
[Company Name]
[Street Address]
[City, ST ZIP Code]

Dear [Recipient Name],
Re:Request for Repayment Programme: Your Account Reference
With reference to the unpaid balance as of (insert statement date here) on the above account.
Due to (insert reason here) I would like to request a repayment program on the outstanding balance of this account. I would like to suggest a monthly payment of (insert amount here) per month initially. Please be assured however, that as soon as my financial situation improves, I will contact you again with regard to increasing my monthly payments.
Should you wish to contact me, I am available on (insert telephone number here) between (insert preferred contact times here) or send an email to (insert email address here) and I will get back to you as quickly as possible.
I thank you for your time and understanding.
Best regards,
Your Name
Download This Letter
We have made this letter available as an MS Word document for you to download and modify as you wish. You can do so by
[CLICKING HERE]
.
You might also like...