Letter to Creditor Advising of Inability to Pay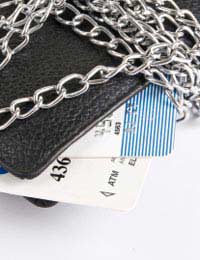 When you are out of cash but still have outstanding debts you must let your creditors know that you will be unable to pay them. This may be contrary to your first inclination to ignore or even hide from those to whom you owe money, but letting them know the state of your financial affairs is important to finding a workable solution as to how and when you can repay them. Sending a formal business letter is an appropriate means of contacting your creditors to advise them of an inability to pay your debts.
Content of a Letter to Creditor Advising Inability to Pay
A letter to a creditor advising him or her of your inability to pay a debt must include a direct statement of your current financial affairs. Be sure to reference the outstanding amount of your debt as well as any account or reference number related to your debt. If possible, enclose proof of your current financial state, such as a bank statement and/or pay slip. Also include your plans to free up money to pay down your debt, as well as a timeline for when you hope to be able to begin making payments.
If you would like a creditor to freeze your account or accumulating interest make sure to ask this clearly as well. Don't be afraid to set forth the best case scenario for what you hope will happen to your debt, this letter is your chance to be very clear about how you would prefer to manage the matter.
Format of a Letter to Creditor Advising Inability to Pay
A letter to a creditor should be formatted as a formal business letter. Address the letter to a specific individual, if at all possible, and include both your own and his or her name and mailing address. State the date on which you are writing between the names and addresses. Use a formal salutation "Dear Mr/Ms," and if desired include an "RE:" line beneath the salutation stating the purpose/content of the letter. Use a formal closing "Yours sincerely," and leave space beneath for your signature. State the number of enclosures (if any) beneath your signature. Left-align your letter and print on clean, blank paper using a professional font. Post your letter and retain a copy for your own records.
Example of a Letter to Creditor Advising Inability to Pay
Ms. Betsy Bankrupt
Mailing Address
Date
Mr. Colin Creditor
Job Title
Company Mailing Address
Dear Mr. Creditor,
RE: [Company Name] Credit Card - Account [Number] - Ms. Elizabeth Bankrupt
I hereby advise you of my inability, at present, to pay the outstanding balance of £3,721.36 on the above referenced personal credit card.
I have enclosed a copy of my most recent bank statement for your review. As you will see, after paying my monthly rent, food, utilities and other necessary living expenses I am left with £152.00 per month. I have no other assets. I would be very happy to send £50 each month to pay down my debt, however I would need your help in freezing the interest accumulating on this account in order to ever realistically pay off this balance. I have a number of other creditors to whom I would like to keep up payments and therefore £50 would be the most that I could send to you any given month.
I would appreciate your review of my account and current financial state. I look forward to hearing from you soon regarding how we can best move forward to address this matter.
Yours sincerely,

________________
Betsy Bankrupt
Enclosures (1)
You might also like...
This website was very helpful.
Ronnie
- 11-Jan-13 @ 9:16 PM