Complaining to a Shop or Restaurant by Letter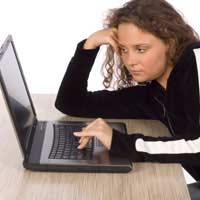 Occasionally we have all been in the situation where we have bought something from a shop or had a meal in a restaurant only to subsequently find that what we purchased didn't live up to our expectations.
In most cases, this can easily be resolved. If you've bought something from a shop and found the goods to be faulty, damaged or not as described when you bought them, you can simply take or send them back to the store and they will either replace them or offer you a full refund. Likewise, if you go to a restaurant and your meal wasn't what you ordered or there is something wrong with it, you simply call for the waiter who will replace the meal or offer you a refund.
However, there are some occasions where disagreements might ensue and you might need to put your complaint in writing.
How to Write The Letter
When writing the letter your tone should be polite but firm. You should always state the date you bought the item, what store you bought it from (if, say, you are writing to the head office of a large chain of stores), tell them what the problem is or what might have occurred before you had to resort to sending a written complaint, what you would like the outcome to be and also include a copy of the receipt).
You might also like...