Complimenting a Shop or Restaurant by Letter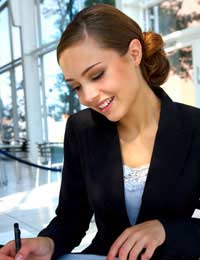 Most people are often very prompt when it comes to writing letters of complaint but unfortunately, when things go well, we all seem to take that for granted. Consequently, very few of us can be bothered to write letters complimenting others about the service we receive from a shop or restaurant.
However, taking the time to do so not only gives the recipient a sense of a job well done and that their efforts were appreciated, it also gives them an incentive to keep on providing top quality service to both ourselves and others who come after us which can only be a good thing.
It may be that you wish to pay a compliment for outstanding waiter/waitress service or the quality of the food in a restaurant. In a shop, you may want to thank the assistant for the patience and service they showed towards you when you decided to try on ten different pairs of shoes.
If you feel that you have received excellent service which may well have been above and beyond the 'call of duty', then sending a letter of thanks is a really nice and courteous way to recognise that.
How to Write The Letter
Make sure the letter has a personal touch to it so if you don't know the name of the person already, ring the shop up and see if they can identify who the member of staff was so you can thank them personally.
You might also like...