Making a Complaint by Letter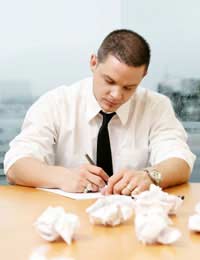 We all look forward to our holidays each year and the vast majority of us only bring back fond memories of our time spent away.
However things don't always run quite so smoothly for some people. We're all too familiar with the horror stories on TV with tales of delayed flights, filthy accommodation, poor service, rude staff, building and demolition sites close by, not forgetting cockroaches!
A lot of these problems can often be resolved whilst we're actually on holiday simply by speaking to either the travel representative or with the hotel staff directly, although speaking with the hotel management directly when holidaying abroad can sometimes be a problem if their English isn't up to speed.
However, in many instances, some people come back from holiday and feel that their problem wasn't dealt with whilst they were away or it may well have been resolved to an extent but they feel that they still need to put their complaint in writing upon their return.
How to Write a Letter of Complaint
If you ever find yourself needing to make a written complaint about your holiday, you should firstly find out the name of the person you should address it to. You will get a much faster response than if you were to simply send it c/o 'The Complaints Department'.
In deciding how to structure your complaint letter, you should include the name of the hotel (or other type of accommodation), the name of the resort, the dates you were there (also include a specific date, if the complaint arises from an issue on any given day). You should then clearly state your reasons for feeling the need to complain and give them as much information as possible. You might wish to include photographs to illustrate your complaint but make sure you keep copies. Once you have done that, you need to state what course of action you would like the company to take.
The tone of your letter should be firm, but polite and neither abusive nor too emotive, although you are fully justified in stating how a particular problem or issue made you feel.
You might also like...