Recommend an Individual for Good Service on Holiday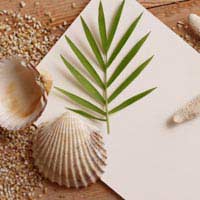 Some holidays are blissful from the start, others require a little extra effort to make them memorable for the positive moments instead of the negative. When an individual goes out of his or her way to help make your holiday a success consider sending a letter to his or her employer to let them know about this extraordinary effort. Not only will you feel better that you were able to compliment someone who helped you, but with any luck the individual will reap some kind of reward for his or her good work.
Content of a Good Service Recommendation
A letter including a good service recommendation for someone who helped you during a holiday should first and foremost clearly state the individual who is receiving the recommendation and what (s)he did that improved your holiday. Make it clear that you felt this kind of work was above and beyond the individual's job description and that it was this extra effort that impressed you most about the overall service offered by the employer. Remember, this letter may well go into an employee's file or otherwise stay in his or her employment record so everything you write should be complimentary to him or her.
Format of a Good Service Recommendation
This kind of letter is a type of business letter and so should be formatted as such. The contact details of both the writer and recipient, the date of writing as well as formal salutations and closing should be employed. Paragraphs should be brief and to the point, vocabulary should be more formal and you should sign the letter yourself above your printed name. This type of letter should be typed in an easy to read font, printed onto clean paper and posted.
Sample of a Good Service Recommendation
Ms. Charu Chopra
Postal Address
9 July, 2010
Mr. Andrew Ealing
Head of Customer Services
Happy Holidays LLC
Postal Address
Dear Mr. Ealing,
I have just returned from a two week Happy Holidays tour to Sardinia and I was most impressed with the food, accommodation, touring options and overall organisation of the trip. Unfortunately the hotel transfers were not quite as well run, with my coach taking off without me though I had informed both the tour representative and the coach driver that my bag was still not off the carousel and I would need just a few extra minutes.
Alone in the airport I was just about to enquire about rental cars when a Happy Holidays employee, Ms. Maria Marek, noticed me standing alone at the carousel and assured me that she would be happy to organise a private transfer. Ms. Marek was not "on duty" that day, and in fact was only at the airport to check in on the new tour representatives though it was her day off. She very quickly determined that the most efficient way to get me to my hotel was to drive me herself.
During the drive Ms. Marek was unfailingly polite, enthusiastic about Sardinia and apologetic that my transfer had not occurred as planned. By the time I got to the hotel I felt as though I was the lucky one to have got a private tour from Ms. Marek!
I can't stress enough that Ms. Marek is an excellent employee who took on extra work to make sure that I enjoyed my holiday. You are lucky to have someone like Ms. Marek on your staff and I certainly hope that she is recognised as such.
Kind Regards,
__________________
Ms. Charu Chopra
You might also like...