Cancelling a Reservation by Letter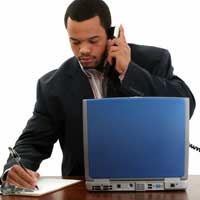 Whenever you need to cancel a reservation it's important that you let the hotel or tour operator know as soon as possible. Hotels and tour operators all have different cancellation policies within their terms and conditions and you may or may not get all or some of your money refunded (that is, if you have paid any money at this stage).
However, the general rule is that the sooner you let the company know, the less liable you'll be with regard to any possible financial loss.
You should certainly telephone them to cancel first of all but then you should also put it in writing. This is a good idea, even if they are happy to accept your cancellation over the phone. There have been many cases where people have cancelled a reservation by phone, only to find that the tour operator or hotel contacts you later saying that they've no record of you cancelling the booking and so you can still end up being charged for a reservation you didn't use. By putting it in writing, including the date of your letter, and keeping a copy, you have more evidence to back you up if your cancellation is questioned at a later date. In fact, to avoid any possible misunderstandings, you should call the hotel or tour operator a couple of days after you send the letter to ask if they've received it.
How to Write it
Your letter should include the date you were due to begin your holiday or the check in date of arrival at the hotel and the duration of your stay, along with any booking reference you've been given. It can help them locate your booking easier if you also include how many people were booked on the reservation and on what basis, i.e. room only, bed and breakfast, half board, full board etc.
If you have paid a deposit and the terms and conditions of the booking state that you are entitled to a refund, state your request for a refund in your letter too. You don't have to give a reason for your decision to cancel, although you can if you wish. However, it is always courteous to apologise for any inconvenience you might have caused as a result of the cancellation.
Here is an example of how you might write a letter to inform a hotel company that you wish to cancel your reservation.
Dear Mr. Hudson,

I would like to formally cancel my reservation at your hotel where I was due to be staying on April 16, 2007 for 1 night (booking ref: RHT/3140). It was a booking for one person in a double room on a bed and breakfast basis.

As I have cancelled outside of the 30 day period before I was due to stay, I am also asking you to kindly refund the £30 deposit back to my credit card, in accordance with your terms and conditions.

Please can you respond to this letter in writing to inform me that you have received it and that you will be processing the refund due to me shortly?

Thank you in anticipation of your co-operation and I apologise for any inconvenience I may have caused.

Yours sincerely,

David Roberts
You might also like...
I tried to cancel hotel reservation in Edinburgh made by my travel agent in May for accommodation in August for 2 weeks. I was told it was not refundable! What is my recourse? C.Duguid
CHRIS
- 4-Jul-13 @ 5:29 AM
sir, please send letter formate of plot cancellation letter to clint by company with regards bhupendra
bhupendra
- 19-Aug-12 @ 6:47 AM