Fundraising Letter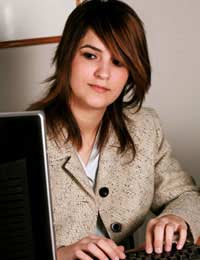 There are many very worthwhile charitable causes and no matter how charitable we think we are, continual bombardments on TV adverts, in newspapers, through direct mail and even the shaking of charity buckets whilst we're out shopping can all become quite a strain, even if we're usually happy to make a donation.
If you are representing a charity or wish to raise funds for another purpose, it's important that you realise this as you won't want your letter to be chucked straight into the bin.
How to Write the Letter
Letters of this nature have to display an even higher degree of sensitivity than a lot of other types of letters. They shouldn't be written with a view to manipulating the reader. On the contrary, they should be persuasive and credible and should encourage the reader to feel compassionate enough to want to assist your cause as opposed to feeling pressurised or even being made to feel guilty should they not be sympathetic to the cause. That style of approach should be avoided at all costs and is likely to irk the recipient.
You should always accentuate the positive and aim to demonstrate how the recipient's help will further the cause rather than being a doom merchant and telling them how dire the situation might become if they don't help. You shouldn't moralise or adopt a 'preacher' like tone but focus on the benefits.
Here is an example of a letter from a person who wishes to raise funds for a parachute jump which is looking to raise funds for a new special baby care unit at the local hospital.
Dear Sir or Madam,

I would like to tell you about an event I am hoping to participate in on July 31, in order to raise money for a brand new special care baby unit at Croft Children's Hospital in Crowton.

Last year, I tripped and fell down the stairs at home whilst pregnant which resulted in me going into labour far earlier than expected. In fact, I gave birth to my daughter Jade at 29 weeks so she was, as you can imagine, extremely tiny and was very vulnerable at the time and it was touch and go whether or not she would survive.

It was only thanks to the care and the professional skill of the staff at the special care baby unit in Holdsworth Hospital that she survived and today, thankfully, she is a picture of health.

However, as you'll no doubt be aware, it is a 20 mile journey to Holdsworth Hospital and, therefore, I am trying to raise funds to build a similar unit at Croft Hospital which is only 3 miles away. By having less distance to travel, I'm sure that many more babies will have a better chance of survival if a mother experiences complications or has an emergency and needs to get to the hospital quickly.

The event I am trying to raise money for is a sponsored parachute jump which I plan to make on July 31. I need to raise £300 to cover the cost of the jump itself and I am hoping to raise £500 in sponsorship money which I look forward to handing over to the hospital if I succeed in conquering my nerves and am actually able get out of the plane!

I do hope you will feel that this is a worthwhile cause and I have attached a donation form on the back which will give you more details on how you can contribute if you would like to.

Thank you for taking the time to read my letter.

Yours faithfully,

Mrs. Denise Amber
You might also like...