Letter of Complaint to the Council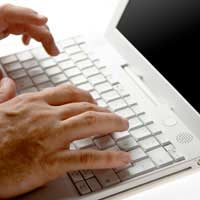 Your local council provides you with many services and facilities. These include refuse collection providing housing, offering sports and leisure facilities, keeping the roads cleaned and maintained to name just a few. We all pay for these services via our council tax so your council has an obligation to ensure that the services and facilities they offer are of as high a standard as we would expect if we were to go to a restaurant or if we bought something from a shop.
How to Write a Letter of Complaint to Your Local Council
If you are not satisfied with any aspect of the service you receive from your council, you have every right to make a complaint. Often, you might initially do this by phone but it may be necessary to put your complaint in writing, either by using the council's own complaints form or by writing a letter to them. In the event that your written complaint is not dealt with by your council satisfactorily, you should follow that up with another letter to them stating that, if it isn't resolved by a certain date, you will report the matter to your Local Government Ombudsman.
As with all forms of written complaints, you should address your letter to the appropriate department and, if possible, try to find out the name of the relevant person within the department who is responsible for dealing with customers' written complaints. For example, if your local park is continually fouled by dogs or the play area is being wrecked by teenagers, it's no use you sending a letter to the housing department. It will only delay any resolution.
Your letter should be written in a formal style. You should include as much information as possible about the nature of your complaint and how you would like the situation to be resolved. Remember to include your address and the location of the problem if it occurs elsewhere.
Here is an example of a letter you might write to the refuse collection department of your local council.
Dear Mr. Johnson,
I would like to make a formal complaint regarding the emptying of my outdoor bin provided by the council, for the past 2 weeks my bin has not been emptied. I live at 24 Forton Close, Goatworth.I always place it right outside my front gate by 8am on each collection day, as stated on your website and the lid is always fully down.
There is nothing in the bin except household refuse so I see no reason why it shouldn't have been collected and emptied. I have also spoken to my neighbours who have all told me that their bins have been emptied over the same period.Given that the next collection day is only 3 days away, I would like you to contact me by phone to explain why my bin has not been collected for the past 2 weeks and to also confirm that it will be emptied this week.
Because your department have failed to empty it on the last two occasions collection was due, I have obviously accumulated more refuse over this period. I have put this into five large black bin bags, fully tied up and secure and I will place these next to the bin for collection this week.
I look forward to receiving an explanation by phone from you on the day you receive this letter and also a resumption of my refuse being collected this week and my contact number is 01436 754981.
Yours sincerely,
Gordon Brewer
You might also like...
Could you please give me some advice on writing to my local council I have a friend who as three children and one of the children is going though intense chemo she lives in a flat that is not fit for living in it is full of damp and this is also making the flat very cold which is not good for them and definitely not good for the child going though chemo she as had the council out and they have moved her to priority but each time she as bid on houses she as been really low down on the list of priority. She is really started to feel like she isn't getting anywhere and she is very worried about her son getting ill because of the damp and cold. Could you advice me on the right way to write a letter of complaint thank you
I would like to complain to the local council because they have bombarded walthamstow with parking permits. This is not just a problem but a concerning factor flying across my mind for many reasons. One of the main reasonsthe council is doing this, is so that they get money when people buy permit tickets to park or when people park in restricted area even though they are not allowed to. Like i mean what am i supposed to do. we are being deprived from visiting are local family members through out the day. Doesn't the council gain enough money anyway especially from the speeding cameras. now one of the main main reasons i am campaigning for this is that i can not even take part of classes and youth clubs in walthamstow because of the parking problems it own. help me with campaigning with the council please, it is your duty thank you yours sincerely,
huzaifah
- 17-Jan-20 @ 11:02 AM
I want to right a letter to some one who made the park across the road from us I don't no how i have sent a letter the houseing group or the local councils my son is 4 years old there are no baby swings for little ones to go on there is only a rop swing there he as full off th st to day and is face is a right mess there is room to put baby swings there
Road name of Our residence use by couple of places in our Local Council so need to write a letter to Chairman of the Council to change our road name to another name described by us. Dulip
dulla
- 8-Aug-19 @ 11:53 AM
Hi could you help me to write a complaint letter to the council? My 2 year old daughter was at the park and the gate to the park which is steel ruffle 25kgs or so fell on her injuring her face and leg we had to call an ambulance cause she was in and out of consciousness. The hospital said she's a very lucky girl to only have scratches and bruises and that it could have been way worse.
Santana lees
- 31-Jul-19 @ 8:15 AM
Can you help me with a complaint of how to write a letter to council and discuss the poor outdoor play area?.Thankyou
MIkar
- 10-May-19 @ 12:48 PM
II don't know how to write a letter to council that i want a garden hose outdoor Plz help me
Ayesha
- 25-Apr-19 @ 4:14 PM
Please help me i would love to draft a letter to my ward councillor to please do right to his community, no toilet, kiddies play ground, houses nothing he has done for the community.
Mabure
- 15-Jan-19 @ 3:53 PM
Good evening, I wonder if you can help please? I moved into my property in 2012 at the time my son was in secondary school. I sent evidence to council tax when he went to college and subsequently when my son when to university to show he was a full time student in order that I could receive 25% single person discount. My son lived at home whilst in college but when to university in Leeds, some 200 odd miles away from home. Couple of years ago I fell in to arrears with council tax mainly due to illness. I eventually had to stop working and applied for benefits including help with council tax in the process of which I have found out that I only ever received a single person reduction for council tax in the year 2012 - 2013. Council tax claim they were not aware that my son was away at university and deny having received the official letter provided by University of Leeds confirming my son's status as a student which I sent to them. Whilst I still have the original letter from the university, it has been a few year now. My son finished university last year, he lived in the halls in his first year but in fact had to apply for student exemption from council tax in both his second and third year when he rented privately. My question is how do I write to council tax to review. I informed them my son was staying on in education when he turned 18, why would they have only applied the discount for one year and not the following years. Effectively, If the 25% discount was applied, I would not have the amount of arrears I have. Do you have a template which I can adapt to send to the council regarding this matter please? Any assistance would be appreciated and thanks for your time either way. Many thanks, Kat
Please help me write the letter to my council urging them to build a playground for children Thank you
Nakamwe
- 2-Aug-18 @ 3:03 PM
I live in Newham Council on a three bedroom council flat. Me and my wife have been bidding for house in the last 10 year. The council has given us priority in a five to six bedroom house since we are all ten the eldest of my children being 20 year while the youngest being 2 years. But unfortunately there has been none in the last three years dispite bidding all these years. We've requested the council to consider for a four bedroom but they still insist that we must bid for a five bedroom house that are none-existing. We have requested them to assist us in getting these property from private landlords but they are reluactant since they do not want to pay for large deposits. The condition has completely affected my children accademically and healthwise while we are left with lots of stress. There is no enough room to manouver especially my children. The only place I feel relaxed is when am at work and when we are all outside these property. I have raised this matter a numer of time to our MP and Councillor but they have done nothing since they all belong to the same party. We are so distressfuly and feel we have been abandoned by the council. What affects us most is the fact that I have lived in the borough for more than a quarter century and it just seems we have to be know known to get proper housing and not as our right. Am sure if this situation was with the private landlord they would have been taken to court by the same council for the council feel immuned from prosecution. I request to be adviced on what to do.
I don't no how to write letter to complain aboutpavement broken
Bd
- 14-Jun-18 @ 12:10 AM
Hi,to all colleagues,please help me .how to write complaint letter about anew supermarket opening on a site of a playground.
Avan
- 5-Jun-18 @ 3:46 PM
Jo - Your Question:
I don't know how to write complain letter
---
Our Response:
We do hope the templates on this website help you with your problem.
LetterExpert
- 11-May-18 @ 3:42 PM
I don't know how to write complain letter
Hi, please someone shouldhelp me write asample letterto my local government council to come help fix a terrible drinage pit beside my house which is about to swallow some buildings inmy vicinity.
emmailwhite
- 22-Apr-18 @ 1:01 PM
Hi. To all colleagues. Please help me, how to write a letter to the town cancil CEO to remove the public tap water on my plot.
Twathy
- 20-Apr-18 @ 3:16 PM
Mares48 - Your Question:
Hi,I would appreciate any help in writing to my local town council regarding the unsafe state of paving in and around our town. Also the fact that the town and surrounding areas are in disrepair. Every time I go out in my wheelchair I'm running the risk of being catapulted from it. This happens every time I venture out with yesterdays trip ending with 4 close calls. The very fact my backside left my chair!! thankfully my partner was quick to act and avoided me planting the pavement.Just from yesterdays incidents I have pulled my back more and have a swollen right knee. If the worse does happened I will be claiming some form of compensationI am starting to dread leaving my home and will soon become a recluse.Please help write me a strong prominent letter. Many thanks
---
Our Response:
Sorry but we cannot write individual letters for our readers but suggest you use the above letter example and substitute your own information as you have done in your comment. Make sure you give specific examples and locations of where some of the incidents have occurred to help the council investigate.
LetterExpert
- 9-Apr-18 @ 9:48 AM
Hi, I would appreciate any help in writing to my local town council regarding the unsafe state of paving in and around our town. Also the fact that the town and surrounding areas are in disrepair. Every time I go out in my wheelchair I'm running the risk of being catapulted from it. This happens every time I venture out with yesterdays trip ending with 4 close calls. The very fact my backside left my chair!! thankfully my partner was quick to act and avoided me planting the pavement. Just from yesterdays incidents I have pulled my back more and have a swollen right knee. If the worse does happened I will be claiming some form of compensation I am starting to dread leaving my home and will soon become a recluse. Please help write me a strong prominent letter. Many thanks
Mares48
- 6-Apr-18 @ 9:25 AM
Please help! I don't know where to start! I would like to write a complaint letter to my local city counsel about the power cut in my area at night time.
emi
- 28-Mar-18 @ 10:55 AM
Write a formal letter to your local council telling them about the dog and asking them to do something about it for you.
rose
- 18-Jan-18 @ 7:42 AM
I just wanted to find out the beat way to make a complaint in regards to council tax?
Ace
- 20-Oct-17 @ 5:50 PM
need a letter to write to the council, they are building a emergency water tank in a park where i live and it will close the park for building for 2 years and then it will take up a lot of the park, its a big dog walking place. And if there is a earthquake the tank might get damaged and break and then we will have no water for the emergency. so should not we have multiple smaller tanks all around the city instead of just one big one?? help.
please help me i was asked to write a letter to my council manager in my area telling him the difficulties i faced during my national deploma programme, imploying him to assist me in three ways to alleviate the surffering.
Ola's Mic
- 20-Sep-17 @ 6:22 PM
Shaz, go to your local Citizens Advice and ask about debt advice.
Advice75
- 16-May-17 @ 10:36 AM
please can you help me write off my business rates. I had little bag stall in ashoping mall in 2015. I was not aware about business rates even shoping centre management did not inform me when I hired that stall. after six month of small business i closed business because business was not good. now Feb 2017 (over a year later) I received a bill of nearly £5000 with very high rates. If I was aware of the charges beforehand I would have ceased trading earlier.
shaz
- 8-Feb-17 @ 11:26 AM
please help me to write the letter to a council to help me my neighbourbarking dog not reply my note to sent to them on last months and I write this note to a council to help me to solve the problem about the my neighbour barking dog
reffy
- 27-Nov-14 @ 11:38 PM
hello i have sent a letter to the council on behalf of my auntie she has just recovered from cancer 3 years ago and for the last 3 years she has had a problem in her room gaping hole in the roof and the cast iron pipe has a gaping hole in has well so room stinks and is very cold i sent a letter with notice at the top asking for compensation has she has report this a few times CAN SHE GET IN TROUBLE FOR THIS LETTER just worried because like i said i sent it as a notice and asked for 2 months rent free the work to be fixed to a health and safety standard and compensated for for heating as its on full all the time and for her health and to re decorate her room would love someone to put my mind at rest thank you for taking you time to read this
kris
- 29-Jan-14 @ 10:36 PM
Hello. I am living in a small building were there is only 21 tenants. The association we are renting our flats does not let us the right to park, based on free parking policies!!!!!!!1 We are at a point of making an official petition, but the problem is: I would like to write a proper letter. I need some help. Thanks
cece
- 8-Nov-13 @ 4:31 PM
Hi, I'll start from the beginning. My girlfriend and I own our property which is a flat. we have 7 other flats on the block. we have a large communal terrace and each property has a shed. The problem we have is that although we own our two next door neighbours are on some council run housing program. now the mess they leave is crazy, next door has two kids and another on the way, the leave there bin bags out all week, collcetion is on a thursday! but i will get home and there will be bin bags still there! (new ones plus old ones!) bin bags should be put in the sheds as it states in the maintance contract. thats not all though! The terrace is comunal but is taken over buy a sand pit, paddling pool, and general kits toys which are never used and have been untouched in months. there is also rubbish from next door all over it including dirty nappies and a milk carton dated may 2012! this is all over the terrace and a real mess. part of me thinks clean it up but then the other part thinks why the hell should I! now i had a meeting with the maintance company on the 27th august with another guy who own one of the flats he has the same concerns as me. the company said they would have a letter go around to all landlords and tenants stating they will start to impose fines if this continues. SHOCK! Nothing has been sent out and they now ignore our calls. We dont want to speak directly to the culprits as my gf would feel intimidated by seeing them if it went nasty. if it was up to me i would have it out with them and well them to stop being skanky low lifes and to get a job rateher than sit at home poping out kids! My question is if they are not working for us then why should we pay a maintance charge and also what can we do and who can we speak to to get this resolved! Please help as i feel like we have no choice biut to live with it.