How to Write an Open Letter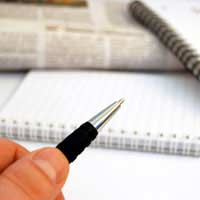 The open letter is playing a growing role in modern communication because it's an excellent way of reaching a wide audience. The definition of an open letter is that it is open to the public, not a closed and private communication between two individuals.
There tend to be two main types of open letter:
1. The first is an un addressed letter to be read by a large number of people. For example, a letter an employer sends to all employees or a letter from a company to all its customers.
2. The second type of open letter is addressed to a specific individual but is intended to be read by a large number of people. Journalists or political activists often publish letters addressed to politicians or public officials in a newspaper or magazine so their views can be shared with the publication's readers.
As social media and networks go from strength to strength, the open letter is evolving and becoming an increasingly popular way to communicate.
Important Questions to Ask
Some people mistakenly think that an open letter can be a loose and 'free style' form of communication. Nothing could be further from the truth. If it is designed to appeal to large number of readers, the letter must be targeted, tightly written and pertinent. Open letters need to have impact through powerful writing and this is achieved through careful planning.
The easiest way to start planning an open letter is to ask three simple questions. These tips should help you to think about the most effective ways to write an open letter.
Who is your audience? Identifying typical readers of your letter will enable you to pitch the tone and language of your letter so that it's engages your reader. This is important because their name isn't at the top of the letter, so the letter has to find other ways of 'speaking' to them. Different letters to different newspapers are tailored to suit the tone of the readership- traditional, 'broadsheet' newspapers will use a completely different tone to a tabloid publication.
What is your letter about? You should be able to summarise the point of your letter in a single sentence. If you can't, find ways to simplify your argument or view. The tighter your subject area, the more powerful your letter will be. If the letter has impact, the reader will read from the first word to the last.
What are you trying to achieve? All letters have a purpose. The open letter has a very specific purpose because you have chosen to communicate in such an open way. This will determine the style, tone and content of your letter. Perhaps the letter is designed to motivate people to act or follow instructions, maybe you want to provoke discussion, create specific emotions or raise awareness and stimulate thought.
The Next Steps
Organise your message into clear and concise bullet points. Look at each point in turn and number them in accordance with a ranking system.
This should reflect the importance of each point and the order in which they should appear in the letter. Make sure that each point follows the previous in a logical and flowing way. If you don't achieve this, the effect is jarring and it will alienate the reader.
Writing the Letter
Write your letter in one sitting if you can. This maintains the flow and makes your letter more impassioned. Consult your bullet points as you proceed, this will stop you from wandering off and losing the thread.
When you have finished writing the letter, scan the document briefly for basic errors like spelling or grammar mistakes. Put the letter away and re-visit it later. This gives you some distance from your writing, even if it's only for an hour and allows you reassess your work objectively.
As you edit and polish the letter, look out for common pitfalls like:
Using a preaching or sanctimonious tone.
Waffling too much or wandering off the subject.
Using an attacking or aggressive tone which alienates the reader.
Make sure the beginning is powerful, that the middle is strong and logical and the ending returns full circle to make a convincing conclusion.
Open letters can be incredibly powerful but they have many pitfalls because they have to deliver targeted messages to more than one person. If your message is strong and the method you use to help you write the letter is logical and well-considered, you should be able to write a letter to be proud of.
You might also like...
from the author of idea of currency - EURO : EVRO cent - as a calculation of weight of precious metal of Platinum. From 2011 my son those people which even at power of Ukraine given in 2012 hid from me a sonand did not say a true have extramarital in hostages, on a statement in Borispol ROVD,original, which is for me . For that,ya author of currency of EURO and HRYVNYA from 1994 of June, 15, which burned out the logotype of currency of EURO . On my topic,kotoraya was a project ( Euro cent as a calculation on the gramme of platinum of euro of chinks is an euro of cents ) , they kept me in the dark of,an also did not give proznat' true about his fate, about the fate of not only project but also native son. If you consider my letters what that by deception, it is deception from state power, whoever knows those the true, about history of Ukraine .And,ya mailed letters the EUROPEAN union, Evroparlamentu and their guidance to the actions which consider necessary to say about the HUMAN rights, on the authorship in EUROPE !!! I am fully responsible for that what to conduct dialog, and will forgive me for my familiarity . from the author of idea of currency - EURO : EVRO cent - as a calculation of weight of precious metal of Platinum. This was a secret to on (To Stalin times ), and on present time about it it is possible to say a true . I beg pardon for writing in Russian language, it is simple to tell about this true of the name (EUROPE) it is possible onlyin that language on which more comfortable. For each intellectual human right in those times Stalin, even in a soviet union state power always took responsibility and VIOLATING HUMAN RIGHTS, they did not give him even to take advantage of copyright on it ( theme ) and ( project ) and in every way took away on itself and state power, by one excuses that it is a right for people, authorities of given . I congratulate on New Year !!! Accept my modest congratulations and my project . Hello mr. president , I am a very little man and I do not have such facilities to mail you a letter with notification with the project of stability of currency of Euro, very hardness me to knock until someone answers to underst
--------------------
- 1-Mar-16 @ 3:43 PM
It is a vry gud page and its helpful for a reading child and also for youngsters who wan a write a good letter in a better language
Honey
- 22-Apr-12 @ 8:14 AM