About Our Site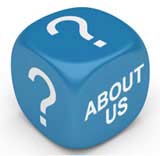 LetterExpert was formed to offer a unique reference point on how to write all kinds of business letter and personal letter.
Modern communication is increasingly quick, brief and impersonal. We know this, and we also know that with so many methods of communicating to choose from these days it can be hard to remember how to write a good old fashioned letter.
From salutations to selecting the right vocabulary, appropriate content to proper closings, the format of various types of letters can be confusing. Not to mention that striking the right tone and delivering a clear message can easily get lost in the complexities of formatting. To address these issues we have put together a comprehensive site of letters to help writers understand what is appropriate for a given type of letter and how to best write letters of their own.
Our experts are professional writers and etiquette experts delighted to have the opportunity to share their letter writing knowledge. Our collection of articles and samples is constantly updated and we even offer a newsletter so that frequent readers can stay informed of our updates. Letter writers who would like to see articles on a specific type of letter should also feel free to make suggestions or ask questions. Our experts will get busy on these subjects without delay!
Our concern was that there was no single UK resource for interesting features and practical advice on this subject.
Our features and articles are written by experts - who have experience, or a particular interest in this area.
Our Background
LetterExpert was founded by John Rowlinson, the founder of PtS.
John, through PtS, is involved in a number of ventures including software and property companies. A percentage of revenue from these activities goes towards funding LetterExpert and a number of similar sites.
Our focus is simply on having experts create the highest quality information possible that is widely read.

Related Articles in the 'Site Information' Category...