Letter of Complaint to the Council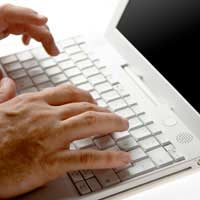 Your local council provides you with many services and facilities. These include refuse collection providing housing, offering sports and leisure facilities, keeping the roads cleaned and maintained to name just a few. We all pay for these services via our council tax so your council has an obligation to ensure that the services and facilities they offer are of as high a standard as we would expect if we were to go to a restaurant or if we bought something from a shop.
How to Write a Letter of Complaint to Your Local Council
If you are not satisfied with any aspect of the service you receive from your council, you have every right to make a complaint. Often, you might initially do this by phone but it may be necessary to put your complaint in writing, either by using the council's own complaints form or by writing a letter to them. In the event that your written complaint is not dealt with by your council satisfactorily, you should follow that up with another letter to them stating that, if it isn't resolved by a certain date, you will report the matter to your Local Government Ombudsman.
As with all forms of written complaints, you should address your letter to the appropriate department and, if possible, try to find out the name of the relevant person within the department who is responsible for dealing with customers' written complaints. For example, if your local park is continually fouled by dogs or the play area is being wrecked by teenagers, it's no use you sending a letter to the housing department. It will only delay any resolution.
Your letter should be written in a formal style. You should include as much information as possible about the nature of your complaint and how you would like the situation to be resolved. Remember to include your address and the location of the problem if it occurs elsewhere.
Here is an example of a letter you might write to the refuse collection department of your local council.
Dear Mr. Johnson,
I would like to make a formal complaint regarding the emptying of my outdoor bin provided by the council, for the past 2 weeks my bin has not been emptied. I live at 24 Forton Close, Goatworth.I always place it right outside my front gate by 8am on each collection day, as stated on your website and the lid is always fully down.
There is nothing in the bin except household refuse so I see no reason why it shouldn't have been collected and emptied. I have also spoken to my neighbours who have all told me that their bins have been emptied over the same period.Given that the next collection day is only 3 days away, I would like you to contact me by phone to explain why my bin has not been collected for the past 2 weeks and to also confirm that it will be emptied this week.
Because your department have failed to empty it on the last two occasions collection was due, I have obviously accumulated more refuse over this period. I have put this into five large black bin bags, fully tied up and secure and I will place these next to the bin for collection this week.
I look forward to receiving an explanation by phone from you on the day you receive this letter and also a resumption of my refuse being collected this week and my contact number is 01436 754981.
Yours sincerely,
Gordon Brewer
You might also like...
Write a formal letter to your local council telling them about the dog and asking them to do something about it for you.
rose
- 18-Jan-18 @ 7:42 AM
I just wanted to find out the beat way to make a complaint in regards to council tax?
Ace
- 20-Oct-17 @ 5:50 PM
need a letter to write to the council, they are building a emergency water tank in a park where i live and it will close the park for building for 2 years and then it will take up a lot of the park, its a big dog walking place. And if there is a earthquake the tank might get damaged and break and then we will have no water for the emergency. so should not we have multiple smaller tanks all around the city instead of just one big one?? help.
please help me i was asked to write a letter to my council manager in my area telling him the difficulties i faced during my national deploma programme, imploying him to assist me in three ways to alleviate the surffering.
Ola's Mic
- 20-Sep-17 @ 6:22 PM
Shaz, go to your local Citizens Advice and ask about debt advice.
Advice75
- 16-May-17 @ 10:36 AM
I live in one bed room flat with two kids , at the moment I have a new baby , that's means I live (5) person in one bedroom overcrowded .At the same time I got a complainwith a neighbourbecause the child crying and make noise . As well the contract is going to finish in first of September after that I will be homeless Now I'm in band (C) , My complain I would like to put me in the correct position
m o
- 13-Apr-17 @ 9:20 AM
please can you help me write off my business rates. I had little bag stall in ashoping mall in 2015. I was not aware about business rates even shoping centre management did not inform me when I hired that stall. after six month of small business i closed business because business was not good. now Feb 2017 (over a year later) I received a bill of nearly £5000 with very high rates. If I was aware of the charges beforehand I would have ceased trading earlier.
shaz
- 8-Feb-17 @ 11:26 AM
please help me to write the letter to a council to help me my neighbourbarking dog not reply my note to sent to them on last months and I write this note to a council to help me to solve the problem about the my neighbour barking dog
reffy
- 27-Nov-14 @ 11:38 PM
hello i have sent a letter to the council on behalf of my auntie she has just recovered from cancer 3 years ago and for the last 3 years she has had a problem in her room gaping hole in the roof and the cast iron pipe has a gaping hole in has well so room stinks and is very cold i sent a letter with notice at the top asking for compensation has she has report this a few times CAN SHE GET IN TROUBLE FOR THIS LETTER just worried because like i said i sent it as a notice and asked for 2 months rent free the work to be fixed to a health and safety standard and compensated for for heating as its on full all the time and for her health and to re decorate her room would love someone to put my mind at rest thank you for taking you time to read this
kris
- 29-Jan-14 @ 10:36 PM
Hello. I am living in a small building were there is only 21 tenants. The association we are renting our flats does not let us the right to park, based on free parking policies!!!!!!!1 We are at a point of making an official petition, but the problem is: I would like to write a proper letter. I need some help. Thanks
cece
- 8-Nov-13 @ 4:31 PM
Hi, I'll start from the beginning. My girlfriend and I own our property which is a flat. we have 7 other flats on the block. we have a large communal terrace and each property has a shed. The problem we have is that although we own our two next door neighbours are on some council run housing program. now the mess they leave is crazy, next door has two kids and another on the way, the leave there bin bags out all week, collcetion is on a thursday! but i will get home and there will be bin bags still there! (new ones plus old ones!) bin bags should be put in the sheds as it states in the maintance contract. thats not all though! The terrace is comunal but is taken over buy a sand pit, paddling pool, and general kits toys which are never used and have been untouched in months. there is also rubbish from next door all over it including dirty nappies and a milk carton dated may 2012! this is all over the terrace and a real mess. part of me thinks clean it up but then the other part thinks why the hell should I! now i had a meeting with the maintance company on the 27th august with another guy who own one of the flats he has the same concerns as me. the company said they would have a letter go around to all landlords and tenants stating they will start to impose fines if this continues. SHOCK! Nothing has been sent out and they now ignore our calls. We dont want to speak directly to the culprits as my gf would feel intimidated by seeing them if it went nasty. if it was up to me i would have it out with them and well them to stop being skanky low lifes and to get a job rateher than sit at home poping out kids! My question is if they are not working for us then why should we pay a maintance charge and also what can we do and who can we speak to to get this resolved! Please help as i feel like we have no choice biut to live with it.
i called to put a claim in for my window,that was in december 19 wednesday of 2012,and again i spoke with an agent on janurary 8th,2013 never got back with me,and its hard for mebecause i dont have long distance it was a woman i spoke with it was a crack on my front windshied,please answer me back
shadow
- 20-Mar-13 @ 3:19 PM
Please help! I don't know where to start! I would like to write a complaint letter to my local city counsel.Drainage backed up into my basement.I contacted the city sewer and they said it was my problem because it was on my property.I had a plumber escavate and the drain pipes were replaced for a total of $4,300.00! My work was completed but still drains into my basement, this tells me that the problem is on the city side.Yet anytime I visit their offices, everyone there has a nasty attitude. I want to write a professional letter.My letter will not be professional if I write what I am thinking and feel.
please could you help , i would like make a complaint about the needs of vulnerable people being exploited through the new government benefit procedures but don't no who to complain to.
chrystal0121
- 11-Mar-13 @ 10:54 AM
Housing complaint, Westminster council have made my life and pregnancy hell I'm 28 weeks and due in two months if my polycystic ovaries and endemetrosis conditions do not bring on a early birth, they have placed me in a b&b temp that is outside central London and a 20min walk to a station I used to live in central London and all my friends doctors and hospital is miles away I have filled a medical report and wrote to complain try lost my paperwork twice no one gets back to you and on top my case worker has taken some disliking to me told me he will take my ADR on when he feels like it and that even if he does my application i will be waiting in my b and b for ages I have been Ill in hospital and stressed through this whole pregnancy and feel my life is totally hopeless I work done my degree and tried to do the best in my life and feel that in need in this time of my life at 27 my government and country has let me down. I have no idea what to do I am miles away isolated and scared to go into labour being so far away from my hospital but yet noone will help me in Westminster council, please if anyone can offer me some advice it would give me some hope thanks in advance
Shortstuff
- 7-Mar-13 @ 12:48 AM
pls help me to write for a mp about views of raising the school leaving age to 18.
chooty
- 24-Jan-13 @ 2:29 PM
I would like report elligal overcrowded house at 12 shirland st Macgregor. Elligal renovation , too many elligal height (2.1m ceiling) Elligal extra toilets, unapproved carport
Tony
- 1-Jan-13 @ 7:55 PM
Please,would you be so kind and help me writte the letter to my Council about horrible state of my windows,during the bad weather there is gaps between window seals where cold air from outside coming inside the room making imposible to heat the room and whistling noise is making unbeareble to sleep.I have allready complained but they have ignored me so I want take my complaint to the higher level. Kind regards T.Harms
tom
- 21-Nov-12 @ 3:17 PM
Can us help me how can I write formal letter of complian to council.Also how can I write a letter to the soliciter for buying a house . Many thanks ,,,,,,,
Awaness
- 23-Oct-12 @ 5:12 PM
How to write a letter to your local government chairman stating the social economic problem you have observed and suggest solutions.
Tim
- 26-Sep-12 @ 1:47 PM
hello I wondered if you could help please? my self and my neighbours would like to write to our council wo complain about some trees which are at the rer of our houses, they should be cut back but are not and are causing problems, the people on the othere side of the trees keep objecting to anything being done, so it seems to have become political. we cannot get acess to paint or maitain our fences, which is causing problems, we want write someting that we can all sign but dont know where tostart or what to say.Thankyou Eileen
Eileen
- 13-Sep-12 @ 7:07 PM
It was great and usefull thank you so much
jawa
- 9-May-12 @ 4:14 PM
very helpful with my homework but needs to she the persons adresses
Kami
- 17-Apr-12 @ 8:36 PM
very well written... it was helpful...TY :)
john
- 14-Mar-12 @ 12:11 PM
Thank you this is very helpful.
Ali
- 29-Jan-12 @ 8:20 PM
the pavement of worcester park road are in very bad condition, it need attention as it was never resurface for over 40 years also at the end of council houses near Kingston road - 11 garages are in bad state as at the end of last garage there are load of rubbish laying about for ages. The old leaves falling on pavement never swept since last November.
ooooo
- 21-Jan-12 @ 3:11 PM
how to write aletter of complain about ( your road is in horrible state ask council to repair it
my landlord has put all council tax on my name but there were more tenet who share the same proprty
amzah
- 3-Jun-11 @ 10:14 PM
Thankyou! This helped tremendously!
Brian Cox
- 26-Mar-11 @ 2:10 PM